Visiting a spa or beauty salon is one of the best ways to unwind and spend some well deserved "me" time. There is no greater feeling than walking out with glowing skin, luscious locks, and of course nails on point. Sadly the reality of the situation is that these treatments can become costly over time. And with the current economic crisis, visiting a spa or beauty salon once a month is a luxury most can't afford.
But there is no need to despair if you are in this position. The good news is that everything you need to unlock skin, hair, and nail beauty hacks are already hiding in your pantry or at your local supermarket – and all for the fraction of the price.
Combining a few of these natural and crafty beauty hacks for hair, skin, and nails with a well-rounded diet and a quality hair, skin, and nail supplement will keep you looking and feeling great!
>>>Nail your style game with the hottest trend of the season: Naked Nails! Read more here.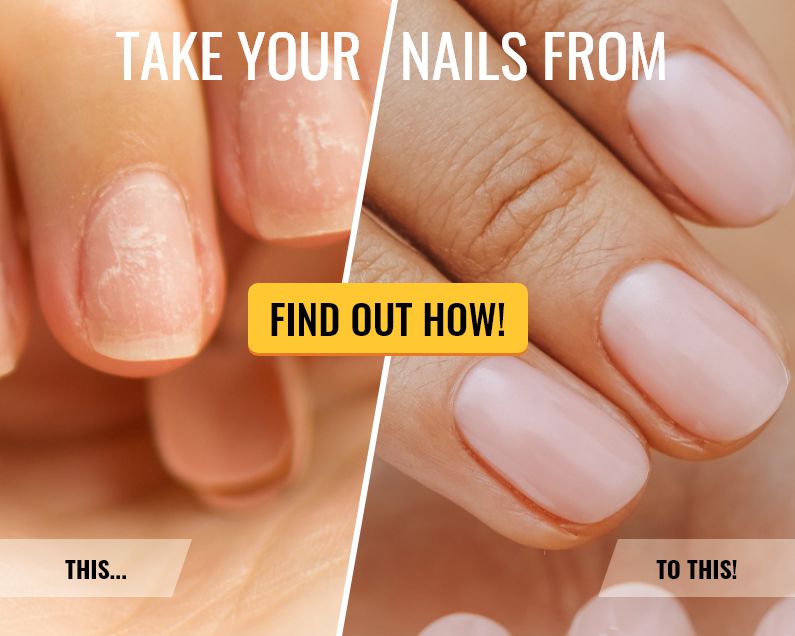 Mani-Pedi Deluxe
We use our hands and feet for just about every action or task we perform, so why not treat them with the TLC they deserve? A manicure and pedicure is not a luxury, but rather an essential part of maintaining the health of our fingers and toes. Without strong, sturdy nails, we are more prone to contracting infections from the surfaces and objects we handle every day. We also rely on our nails to tell us what is going on inside our bodies. Changes in the nails are usually the first indication of an underlying problem such as nutrient deficiencies or other disorders such as kidney or liver disease. Therefore it is important to take care of them so you can spot these changes as they arise and address the problem as soon as possible.

Here are a few all natural beauty hacks to get your digits feeling softer and looking fabulous in the comfort of your own home.
Pre Nail Polish Revitalizing Scrub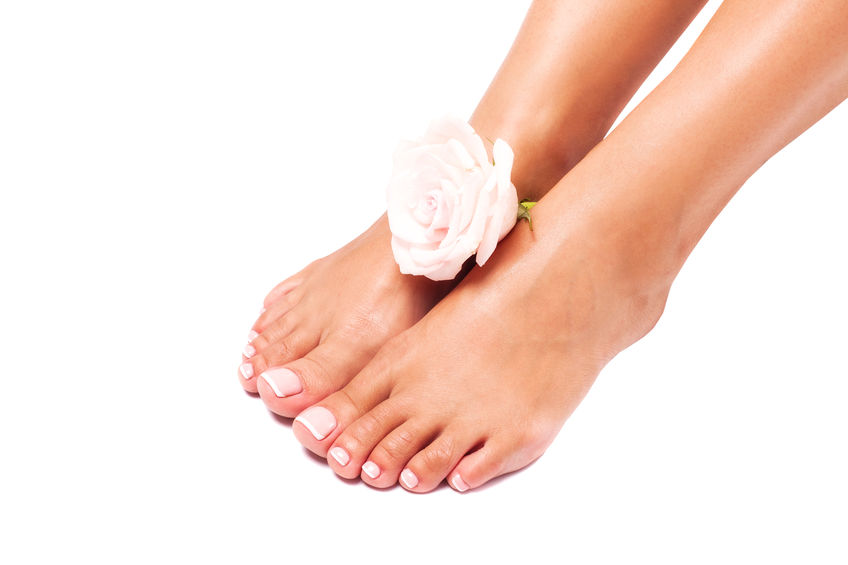 Polish away the dead skin and rejuvenate your hands, feet, and nails using a blend of argan oil, coconut oil, lemon, and brown sugar.

Argan oil, one of Morocco's most effective natural skin and hair treatments, is loaded with essential fatty acids, CoQ10 and vitamin E. These nutrients are crucial for locking in moisture, improving the overall structure of the skin, hair, and nails, and keeping wrinkles at bay. Argan oil is also great for combating inflammation. The addition of coconut oil and lemon also provides potent moisturizing and nourishing properties, while the brown sugar acts as a gentle exfoliant. In addition to that, coconut oil offers antibacterial and antimicrobial properties that can help alleviate minor nail fungal infections.

Here's how to make this revitalizing scrub:

Combine 2 tablespoons of brown sugar with a teaspoon of coconut oil and argan oil. Add a few drops of fresh lemon juice and stir well. Apply the scrub to your hands and feet. Using circular motions, gently rub the scrub over your palms, soles, in between your fingers and toes for a few minutes before rinsing it off.

Because this mixture contains oil, be sure to wipe down your nails with vinegar before applying your nail polish for a long-lasting manicure.
Deep Hydration Cuticle Treatment
Hangnails and split cuticles are extremely painful especially in the dryer months and can throw your entire manicure off. Those curling cuticles and cracks don't complement any shade of nail polish at all. To repair dry, splitting cuticles, all you need is olive oil and a little bit of Vaseline. Olive oil is a quick and inexpensive fix for fingers that are in desperate need of repair because of its high vitamin and antioxidant profile. Olive oil is also especially beneficial for curbing inflammation and in some cases can protect the skin from sun damage due to its rich concentration of squalene.

To make this rich deep hydration cuticle treatment, warm up a small dollop of Vaseline and a teaspoon of olive oil. Mix it well and then gently massage a thick layer of the treatment into your cuticles. Pop on some gloves and let the magical powers of the olive oil seep deep into the skin while you get some shut-eye.
Flawless Locks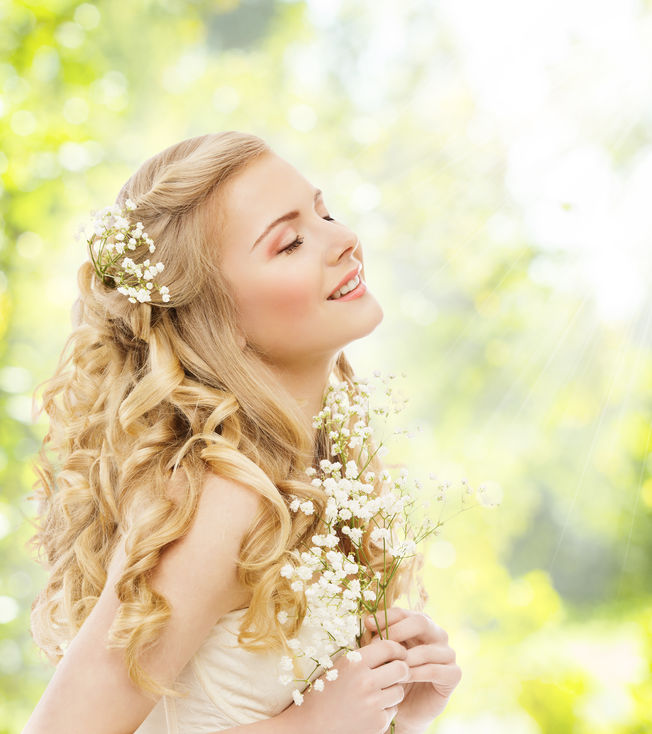 We put our hair through a lot if you think about it. All the styling, heat, sunshine, wind, and brushing. It all starts to take its toll on our precious strands of hair. In some cases, the strands we lose do eventually grow back, but for some, those strands might just be gone forever, and the problem is we only realize it when it's too late. This is why it is important to take a step back from the curling iron and feed our hair and scalp the correct nutrients it needs to restore itself to grow back stronger and thicker than before. Treating your hair to a hydrating mask will also help eliminate frizz and dryness so you don't have to always resort to styling. You can just let those tresses hang loose naturally.

Here are a few beauty hacks in the form of DIY hair mask recipes to try at home:
Rehydrating Avocado, Coconut, And Banana Smoothie
Instead of throwing overripe bananas in the bin or using them for banana bread, put them to good use in a hair mask instead. Bananas are rich in potassium, which is beneficial for strengthening the hair shaft, sealing cuticles, and improving elasticity.
Avocado is another essential hair care ingredient that goes a long way. These green gems are packed with beneficial vitamins such as biotin, which is known for its incredible ability to promote growth and restore the hair, skin, and nails back to its former glory. The oils found in avocado contain essential vitamins such as magnesium and potassium, which prevent breakage, leaving you with softer, shinier hair. 

To make this hydrating smoothie, mash one banana, an avocado, and two tablespoons of coconut oil together in a bowl. Lather the mixture into the hair starting from the roots to the ends and let it sit for at least half an hour. Heat helps to open the cuticles, allowing the nutrients to seep deep into the hair shaft, so be sure to wear a shower cap after applying the treatment. Once the time is up, shampoo and condition as usual.
Hair Repair ACV Rinse
Apple cider vinegar or ACV does more than just zinging up a couple of salads – it is also a wonderful natural remedy for those bad hair days. If you have dry limp hair or have an itchy scalp unfiltered apple cider vinegar is the condiment to turn to. The potent antimicrobial and anti-inflammatory properties help to combat underlying bacteria and fungus that cause minor infections on the scalp. The acetic acid in ACV is also great for eliminating frizz and brittle ends because it neutralizes the hair's natural pH balance.

To make this ACV rinse, simply add a few tablespoons of apple cider vinegar to a jug of water. Once you have shampooed and conditioned your hair, pour the ACV mixture over your hair and gently work it into the scalp. Let the ACV rinse set for a few minutes before rinsing it out thoroughly.
Polished Skin
The skin is the largest organ and takes the hardest beating from various external and environmental factors. It holds everything from our muscles, bones, and organs together and provides a protective barrier from bacteria and physical danger among many other things. Thus, the skin should be treated with the utmost care, because at the end of the day it's the part of you that is always exposed. Nourishing your skin with the right nutrients can protect it from drying out and keep it firm and supple for many years longer.

With your sunblock always in hand and some natural beauty hacks like this DIY body scrub and mask, no one will ever guess your true age.
Radiant Coffee Body And Face Scrub
If you are a coffee lover like us, then you will be excited to learn that coffee does a great job of waking our skin up too. This invigorating body scrub is loaded with the most heavenly smell and powerful antioxidants that give your body and face the rush it needs to glow. Coffee grounds act as a gentle exfoliant that improves circulation and blood flow in the skin. The caffeic acid found in coffee grounds is also great for replenishing collagen levels, improving the skin's elasticity, and slows down premature aging. In addition to these amazing benefits, caffeic acid is antimicrobial, meaning that it helps combat any harmful bacteria and other germs that may be resting on the skin.

To make this scrub, mix ½ a cup of coffee grounds (used or fresh) with a ¼ cup of brown sugar and a ½ a cup of coconut oil. Once all the ingredients are combined, apply the mixture all over your body, and gently work it in using circular motions. Let the coffee scrub soak in for a few minutes before rinsing it off thoroughly.
Acne Busting Chamomile Tea and Honey Face Mask
If acne is something you suffer with then this is the DIY mask for you. Honey has been touted for its antibacterial and healing properties for thousands of years and has been a key ingredient in health and beauty for just as long. The various peptides, amino acids, vitamins, and fatty acids that are found in honey provide a calming effect to the skin, which curbs redness and irritation. Chamomile tea also has an outstanding reputation for soothing inflammation and accelerating wound healing. Together, these ingredients make a powerful acne busting mask that calms irritated skin and fights off acne-causing bacteria deep within the pores.
To make this mask, mix a teaspoon of nutritional yeast with a tablespoon of locally sourced organic honey. It should form a thick paste. Brew a cup of chamomile tea and put it aside to cool. Once it has cooled, pour a little bit of the tea into the honey mixture until the paste is thin enough to spread easily. Apply the honey and chamomile mask to your face and let it soak in for 30 minutes before rinsing it off and moisturizing.
>>>Dive into the latest naked nail trend - your guide to chic simplicity awaits!