What Is Nail Fungus, And Why Is Treatment Necessary?
Nail fungus, also known as onychomycosis, is a common condition that occurs when a fungus, yeast or mold infects one or more of your nails. It can affect your toenails and your fingernails, but toenail fungus is more common.
Symptoms include:
Thickened nails
Brittle or ragged nails
Discolored nails (yellow, brown, or white)
A foul-smelling odor from the infected nails
If these symptoms are ones you recognize, the likelihood is that you'll want to treat them sooner rather than later – to prevent the symptoms from getting worse, to create a healthier environment for nails to thrive, and to ensure that your nails look and feel their best.
Nail fungus is usually treated with antifungal medications, either applied directly to the nail or taken orally. If you are searching for a natural solution that delivers the most effective results, then liquid treatments applied to the nail are the way to go. However, not all treatments are created equal and some work better than others. In this post, we examine two of the most popular solutions to eliminate nail fungus and determine which of the two treatments is better. We did the research so you don't have to!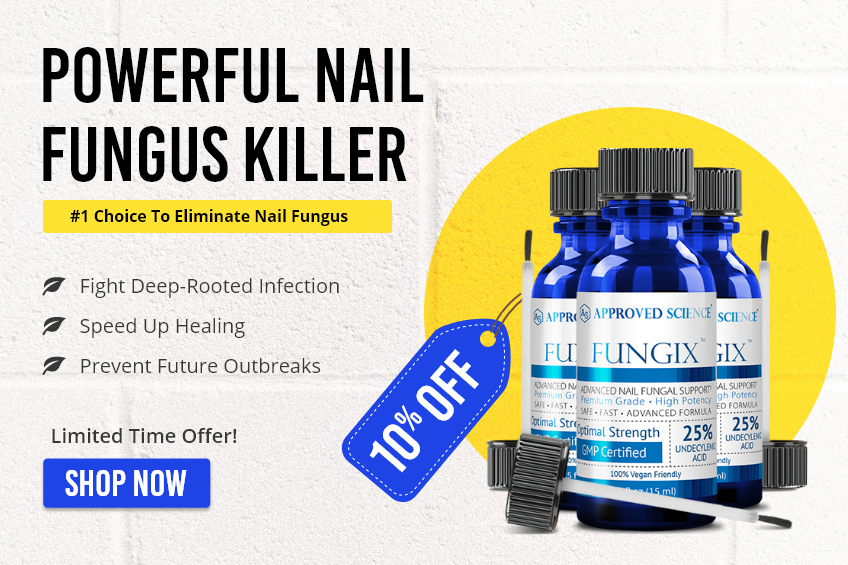 What Ingredients Are Highly Recommended For Nail Fungus?
There are several key ingredients that are highly recommended for treating nail fungus. These include:
Undecylenic Acid: Naturally derived from castor oil, Undecylenic Acid is a fatty acid with powerful antifungal properties that are effective in the treatment of skin and nail fungus. It is thought to disrupt the cell membranes of the fungus making it difficult for the fungus to survive. This is not the only active substance that can effectively treat onychomycosis, but it is proven in studies, FDA-approved and, ten to one, the best option for those who prefer a natural treatment.
Tea Tree Oil: This essential oil has antimicrobial, anti-inflammatory, analgesic, antiseptic, and antifungal properties, all of which are directly relevant for treating nail fungus. It helps to clean and disinfect the affected area, kill the fungus that causes nail infections, and prevent secondary infections in the affected area. In addition, it penetrates the nail and skin easily, which is helpful for speedy results.
Almond Oil: Almond Oil is an ideal supporting ingredient in any nail fungus formula. The fatty acids present, such as oleic acid and linoleic acid, help to nourish and protect nails, keeping them strong and healthy. This can be helpful in preventing further nail fungus, as dry and brittle nails are more prone to infection. In addition, its anti-inflammatory properties may help to reduce the redness, itching, and discomfort associated with nail fungus.
Jojoba Oil: In addition to the antifungal properties of this natural oil, Jojoba is also known for its moisturizing properties, helpful for nourishing nails and skin and for improving the overall health and appearance of nails affected by fungus. It's also a good source of vitamins and minerals that can also help to strengthen the nails and promote growth.
Lemongrass Oil: This is a popular natural remedy for treating nail fungus – and for good reason! Its antifungal properties come from its main component called citral, which has been found to be effective in killing various types of fungi, including those that cause nail infections. In addition, its astringent and anti-inflammatory properties can help to reduce swelling and redness around the infected nail.
Fungix™ Vs. Funginix: Ingredients
Fungix™ Ingredients:
Approved Science® Fungix™ contains all the ingredients mentioned above, and more! The formulation was created by scientists who chose each ingredient based on clinical data in order to yield better results than other treatment options. Combined, they provide a total care solution to eliminate the infection at its source, reduce any associated pain, restore the health of the underlying and surrounding skin, and improve the appearance and texture of the affected nails.
The success of Fungix™ relies on its 100% natural ingredients. Nothing synthetic or unnatural exists here! It contains a wide assortment of natural oils, including the top five mentioned above as well as Walnut, Clovebud, Flaxseed, Lavender and more. There are also plant extracts included such as Aloe Vera Leaf and Menthol, proven to be effective in treating fungus. But the main active ingredient in this formula is Undecylenic Acid, one of the strongest and most effective treatments for nail fungus. Approved Science have used a particularly high standardization of 25%, the same concentration shown to be most efficient in clinical trials.
To find out more about the function of each ingredient, click here.
Funginix Ingredients:
The active ingredient in Funginix is the same antifungal agent as found in Fungix™ – Undecylenic Acid – but the most significant difference is in the concentration. The strongest concentration available for topical use is 25%, as contained in Fungix™, whereas Funginix has a significantly lower concentration of 10%. Higher percentages do not necessarily equate to superior performance, but in this case, we believe the evidence is compelling that the higher concentration is more effective and yields better results.
Funginix has a long and varied list of inactive ingredients, including some but not all of the key recommended ones specified above, such as Tea Tree Oil and Almond Oil. They also include other beneficial ingredients such as Clove Oil, Aloe Vera juice, Cocoa Seed Butter and Menthol, all of which are natural.
However, their product falls short in terms of the quality of its ingredients compared to Fungix™. To summarize, we have listed how it falls short compared to Fungix™ below:
Lower quantity of the active ingredient – 10% Undecylenic Acid concentration Vs. 25% included in Fungix™.
An ingredient list that is not 100% natural or naturally-derived.
Missing key ingredients – No inclusion of Jojoba Oil or Lemongrass, two of the most effective oils to tackle nail fungus.
Contains animal byproducts – By choosing to use an animal-derived ingredient, a product becomes unsuitable for vegans. Funginix contains Propolis, a resin-like material made by bees.
Includes synthetic compounds and chemicals – e.g Polysorbate 20, an emulsifier and surfactant that is generally considered safe, but studies have suggested that high doses may be harmful and could cause eye, skin, or respiratory system irritation.
The full ingredients list can be found here, on the company website.
Fungix™ Vs. Funginix: Safety
Fungix™ is a safe, natural product. It is third-party tested and manufactured in a GMP-certified and FDA-approved facility. It is 100% vegan-friendly and does not have any known side effects. That being said, we recommend that you consult with your doctor before starting any new dietary supplement or treatment, particularly if you are pregnant, breastfeeding, under 18 years old, suffer from a medical condition, or currently taking medication.
With regards to Funginix, there are no mentioned side effects to the product. Sisquoc Healthcare claims to use only the finest ingredients that are safe for both short and long-term use, and they do not test on animals. However, there is no mention on the company website about third-party testing, a crucial element to build trust with customers that the products they produce are safe and high quality, and one that guarantees that no undeclared or harmful ingredients are present. In addition, we did not find any evidence that Sisquoc has cGMP certification, nor do they claim to have an FDA-approved facility. A lack of these important parameters does not inspire us with confidence in Funginix.
Fungix™ Vs. Funginix: Company Reputation
Fungix™ is made by Approved Science®, a company with a long-standing excellent reputation and a wide range of nutritional supplements. They pride themselves on being a brand whose formulations are rooted in science, and who use well-sourced ingredients that are then translated into high quality products. Approved Science® has GMP certification, third-party testing, and a 60-day money-back guarantee that ensures customer satisfaction.
Approved Science® has glowing reviews on sites like Review Critic and Consumer Health Review as well as a high satisfaction rating on Amazon. The average review rating for Approved Science Fungix® on Amazon is 4.6/5. You can read more about Approved Science®'s reputation here.
Funginix is manufactured by Sisquoc Healthcare, an established company with the goal of providing natural and innovative products to help alleviate pain. They have a small product portfolio that, in addition to Funginix, also includes topical treatments for various other ailments such as cold sores and jock itch. A company with a more limited selection of supplements, such as Sisquoc, may have fewer resources dedicated to research and development, potentially leading to lower quality or less effective products. This is not a hard and fast rule and it's not always the case, but this is why we usually advocate for larger companies like Approved Science®. On a favorable note, we were happy to see Sisquoc's 60-day Return Policy which demonstrates confidence in their products.
Unfortunately, our search for reviews of Sisquoc Healthcare did not yield such positive results, although they did receive a BBB A+ accreditation rating: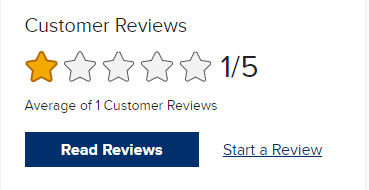 Fungix™ vs Funginix – Reviews
To verify the quality of a product, customer feedback serves as one of the most reliable sources of information. Both Fungix™ and Funginix have mostly positive reviews, but it's important to remember that nail infections can be caused by different underlying factors and therefore every individual will have a different experience. Read below for a sample of the most positive endorsements:
Fungix™ Reviews
"This works great, for the first time in years toe fungus is clearing up."

M. Munson – Amazon Customer, Verified Purchase Review
"I've tried most every RX and OTC nail fungus products and none have worked as well as Fungix."

D. Bill – Amazon Customer, Verified Purchase Review

"I can't rave more about this product. Very easy to use and very effective if applied daily. You will be very pleased with the results. I tried many other fungal removers and they did nothing. This works!!"

Evalyn – Amazon Customer, Verified Purchase Review
"Fungix is one of the safest and reliable remedies for nail fungus. It is strong enough to eliminate an existing infection and prevent new ones from occurring in the future. It accomplishes this without the use of artificial binders and additives, which are known to produce adverse effects. This is why we only recommend products made with pure and effective ingredients, which our readers can use safely without the fear of side effects."

Mommyauthority.com 
For the full review click here.

Funginix Reviews
"Been fighting with fungus for over a year. This cleared it up quickly."

Amazon Customer, Verified Purchase Review
"Although this is a slow process, the product does seem to be working."

Ryan E. – Amazon Customer, Verified Purchase Review
"I was completely skeptical. My Dr. said topicals don't work and are a waste of money. I applied once or twice a day (directions advise twice a day) for about a month to 6 weeks, that was back in April. Now it is the end of Sept and my toe nail is almost grown out completely clear. Couldn't be happier. I did catch it really early on. My guess is that an older more well established case would take longer. It works."

Anne – Amazon Customer, Verified Purchase Review
"Delivered quickly. Product does seem to be working actually faster than I expected."

Dee – Walmart Customer, Certified Purchaser
Fungix™ Vs. Funginix: Where To Buy
You can buy Fungix™ on the Approved Science® website or on Amazon. If, for any reason, you are not satisfied with the product, you have the option to return it within 60 days for a full refund. We acknowledge that each person is different, and what works for one person may not work for another.
We do recommend that you give the product a fair chance and use it as directed for at least 30 days before deciding to return it. This will give you the best chance at seeing results. We also recommend reaching out to our customer service team for any questions or concerns you may have about your results. Our team is here to help and we want to ensure that you are satisfied with your purchase.
Funginix Healthy Nail Formula can also be bought on the company's website and on Amazon. It comes with a reassuring 90-day, money-back guarantee. As with Fungix™, regular treatment is recommended. Nail fungus can take a long time to eliminate, depending on the severity of the infection and the method of treatment being used. Topical treatments may take several weeks to several months or more to see an improvement. It is also important to note that it is common for the fungus to return after treatment, so it's important to continue with preventative measures and to seek medical attention if symptoms persist.
Fungix™ Vs. Funginix: The Bottom Line
Although these two product names sound very similar, the formulas within each bottle are very distinct and should not be mistaken for one another!

In conclusion, we believe that Fungix™ is a superior choice when compared to Funginix. Not only does it contain all of the key ingredients necessary for an effective fungus treatment, but it is also manufactured by a reputable supplements company in a GMP-certified, FDA-compliant facility. Additionally, Fungix™ undergoes 3rd party testing to ensure purity and effectiveness, which is something that Funginix does not offer. These factors, together with a bunch of great reviews, make Fungix™ a safer and more reliable option for treating nail fungal infections.