Find Out Why Approved Science® Are The Top Choice For Natural Health Supplements!
Is your health a priority to you? Looking for the best health supplements? You need to read this!

Health supplementation using nutraceuticals is commonplace for millions of people worldwide. From replenishing vitamin deficiencies to boosting weight loss, eliminating nail fungus to supporting a healthy prostate, the product options for nutritional health supplements knows no bounds. It is, to say the least, a prolific, super fast-growing industry that has seen significant growth in the last few years with estimates that the dietary supplement market forecasted to reach $220.3 billion by the end of 2022.

Modern life appears to have created a need for nutritional support and natural health supplements hold the key. Hectic lifestyles, unhealthy diet choices, environment and global pollution have taken a collective toll on our bodies and poor health is often the end result. We all know the adverse side effects that most prescription medications can bring and as a result, most of us try to avoid taking them unnecessarily. Supplements can not only fill the void but address a lot of our health issues in a very natural way, with minimal, if any at all, side effects.

However, you need to be wary because not all supplement manufacturers are motivated to boost health and wellbeing in a safe and fair way, rather, driven by cashing in on this fast-growing industry with little concern for the consumer. There are many companies that offer products that contain ingredients that have not been thoroughly researched, contain ineffective dosage or potency, or are sold at extortionate prices. Oftentimes, formulas contain many inactive and unnecessary ingredients alongside fillers, additives, and even hormones. Such products are only concerned with their own profit margin and can actually do more harm than good.


Moreover, one of the biggest challenges when sifting through the information is how contradictory it can be and trying to discover which is the best manufacturer and which is the best product. There is a plethora of information out there – information overload is an understatement!
It is hard to know which manufacturer is producing the real deal.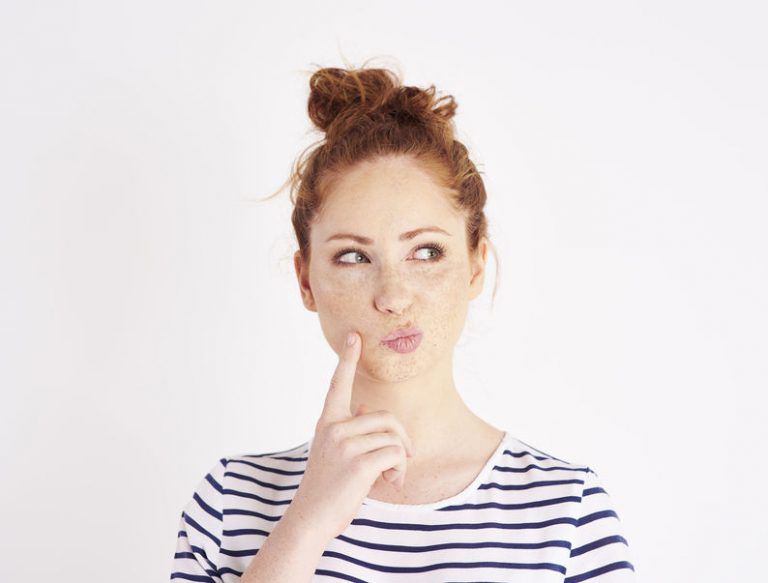 Whether you are shopping for vitamins, enzymes, probiotics, minerals, botanicals, or herbs, you, without a doubt, want the best on the market right? After all, why not? Your health is a #1 priority in today's challenging world where longevity relies upon optimum health.

So, what should you be looking out for when choosing a nutritional health supplement brand?

Science holds the answer. More to the point – Approved Science® holds the answer.
WHO IS APPROVED SCIENCE®?
Approved Science® is an established manufacturer of nutraceuticals offering top-quality, effective health supplements formulated to improve your health and well-being. Just as our moniker suggests, we are a company committed to science and approved clinical data that advance upon uncovering the latest health innovations to formulate definitive, viable, safe-to-consume nutraceuticals that work for you. We are at the leading edge of research and development ensuring a superior standard of safety, effectiveness, reliability, and quality throughout the entire process.

Each and every product is extensively researched by our team of experts to bring you the best possible, effective, and safest version of a nutraceutical. Our team of medical experts, which includes certified nutritionists, doctors, scientists, and industry experts delve deep into the latest scientific research, health information, and guidance to ensure we remain the trailblazer in the supplement world bringing you to the forefront of medical advances.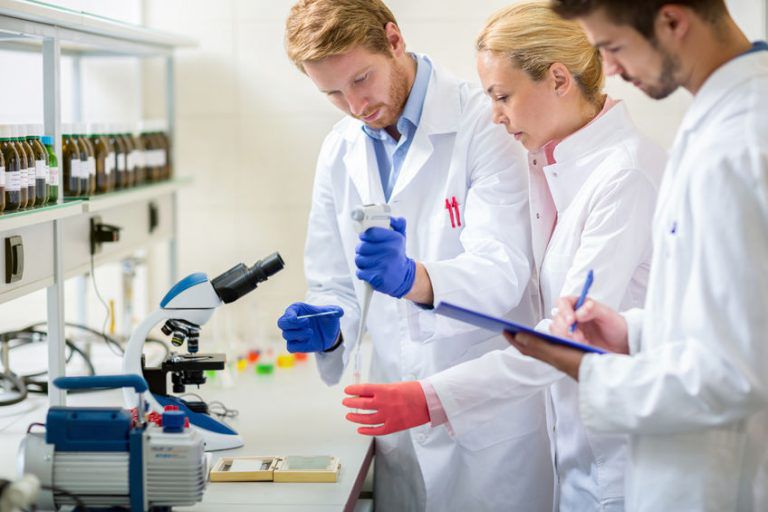 We understand the importance of good health and how critical it is for a happy and fulfilling life. We aim to guide, support, and steer you towards a life filled with energy, vitality, and strength.

All our supplements are produced by a top-quality, cGMP certified and FDA licensed laboratory environment under the most rigorously professional conditions.

Our driving force for 'changing people's lives for better health and well-being' radiates throughout the entire ethos of our business practice to provide safe, solid products that genuinely help people become better versions of themselves. People love our products because we work hard to provide what we promise we will. We are literally changing people's lives, one bottle at a time!

But don't just take out word for it……

WHAT DO THE APPROVED SCIENCE® REVIEWS SAY?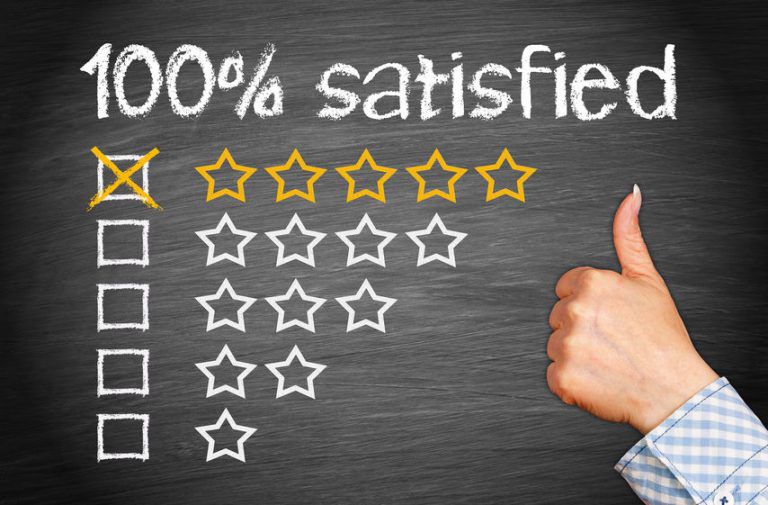 The power of online reviews cannot be underestimated; they bring some clarity to the world of nutritional supplementation. Reviews are a great way of understanding whether a brand or product is a viable option or not.

Reviews can make or break a brand. It is well-known brands that are viewed in a positive light experience better sales and customer relations. They are one of the most important components of any manufacturers' brand and never more so when it comes to dealing with supplements. A brand with well-established reviews is more likely to be taken seriously (quite rightly) and they also help build trust in a brand. So, what is the word on the street about Approved Science®?

Approved Science® Review: Review Critic
Review Critic is an unbiased, in-depth review site that reports on a wide range of health supplements to enable consumers to make informed and educated decisions about which products to choose and why. They have a wide range of topics that they cover including products as well as brands.

Samantha Somerson PharmMD provides support for Approved Science® suggesting "health supplements at our finest". Her review covers many aspects but highlights, in particular, the ingredient selection process and the choice of ingredients we include in our formulas.

"One integral part of Approved Science's manufacturing process is our choice ingredients for our proprietary blends. Each ingredient in every single one of our products has been shown to be effective in regards to the specific condition they are used for. Furthermore, our medical researchers not only focus on stopping the symptoms of specific conditions but attacking the root of the problem as well."

Approved Science® Review: Consumer Health
Consumer Health provides a comprehensive review and assessment of health supplements to consumers to enable them to determine the safest, most effective, and most suitable for any healthcare needs they may have. The following review by Sari Thomson discusses the benefits of introducing supplements into your daily diet and how to choose the right supplement and the many reasons why choosing Approved Science® is a positive thing.
"Approved Science is a health supplement manufacturer that takes all our products to the highest possible level. They take pride in creating a level of quality assurance, quality ingredients, and quality control that goes above and beyond for all consumers. Approved Science has a 4-step process that ensures the best quality for all our supplements.

Research – Researching all scientific data and conducting clinical studies.
Review – Reviewing every ingredient included in our products.
Develop – Developing products in an FDA-licensed laboratory.
Guarantee – Guaranteeing the effectiveness of the products.
After conducting extensive research, we feel that Approved Science is a high-quality manufacturer that goes above and beyond for its customers. They have extreme confidence in all of our products, so much so that they provide numerous guarantees on all items that are purchased."
Approved Science® Review: Keto Product On Amazon
Over 85% of people who bought Approved Science® Keto experienced positive results. Whilst most of the customers also followed a strict keto diet, they were super happy with how it helped them achieve and maintain ketosis to help them lose weight. The feedback from our verified purchases is overwhelming….

Mark Rutledge – 5.0 out of 5 stars
"Worked for me!!" March 22, 2019

Tracie – 4.0 out of 5 stars
"Broke my [keto] plateau!!!!" November 28, 2018

Tiffany Wooldridge – 5.0 out of 5 stars
"Amazing product" December 27, 2018

David H – 5.0 out of 5 stars
"Highly recommended" December 15, 2018

We could go on……instead, we invite you to check out more reviews for yourself.

We appreciate people's efforts for taking the time and leaving a review. All feedback is very important to us. We use it to improve our products and services to continue to deliver top-quality safe and effective products in order to remain market leaders in the world of supplements. How do we do this? Let's take a look at the formulas themselves and the ingredients that we use in them.
INGREDIENTS BASED ON SCIENTIFIC FACTS & STUDIES
We are driven by an innate desire to ensure you receive a formula that is going to get results more effectively than other supplements available.

One fundamental part of our manufacturing process – which is non-negotiable in terms of safety, efficacy, and relevance – is the choice of ingredients we use in our formulas. After all, it is the formula, and active ingredients that it contains, that will get you the results that you are looking for as well as the main reason for buying it in the first place. What is the use of a formula that just looks good on the label but doesn't do a thing? Useless right?!

We use only scientifically formulated combinations of the most effective, and extensively researched ingredients that are 100% pure and/or natural. Each and every ingredient is chosen and selected by a team of doctors and scientific researchers based on clinical data and scientific evidence designed to get results more effectively than other supplements available.

Our unique approach ensures all our health supplements provide a dual-action, multi-targeted formula to ensure the very best results possible. Each ingredient in every single one of our products has been shown to be effective in regards to the specific condition they are used for and designed to tackle both the symptoms as well as the root cause to ensure both short and long-term health benefits. Our aim is to address both immediate symptoms as well as bring about longer-lasting effects in order to provide effective preventive measures for health ailments and to prevent them from returning.

Our team of experts work tirelessly to ensure they source the best top-quality ingredients to be included in our products in order to achieve effective and reliable results. When developing our supplements, we choose only those ingredients that have undergone test after test and have shown effectiveness during a series of experiments and trials. Also, rest assured that the potency and dosage level of each supplement is at their optimum levels in order to deliver the fastest, yet safest, results possible.
SUPPLEMENT REGULATION GLOBALLY – IS THERE ANY?
Unless you are a qualified chemist, scientist, biologist, nutritionist, and clinical researcher rolled into one, it's not easy to know if a nutritional supplement will be helpful or even contain what it says on the label.

Regulating nutritional health supplements is an enormous challenge and with no real global consensus in the industry for safety, quality, and efficacy, consumers need to be as aware as possible to ensure that our nutritional supplements are of the highest standard.

Many supplements are based on unregulated Chinese medicine, 'old wive's tales' or traditional medicine, with no regulation or control which can be a risky practice because you don't know what you are taking. Which is a problem when ordering supplements from abroad. Without any real monitoring or guidelines, you will never truly know what you are buying and ingesting.

In the US, the FDA provides detailed regulations, policies, and guidelines when dealing with dietary supplements. Always check that the supplement you purchase contains ingredients that are approved by the FDA, are independently monitored and are backed by certifications.
APPROVED SCIENCE CERTIFICATION & MONITORING
Approved Science has a wide range of products that aim to provide high-quality ingredients that are independently monitored and tested. We love that safety is our #1 priority. Furthermore, all our products are made in the USA in an FDA-approved and registered laboratory, we abide by cGMP and comply with the US Pharmacopeia's standards regarding the quality and purity of all our ingredients.

Each product manufactured by Approved Science undergoes a thorough process: from its developmental research stage to in-house quality control testing to third-party stringent evaluations in order to make sure that the public buys only the very best at reasonable prices.
Issues With Monitoring Supplements
Quality Constraints
This issue is a continuous and ongoing issue given that the supplement industry has grown so quickly and trained personnel are in great demand in order to analyze and test products. Basically, they just cannot keep up. There isn't enough trained staff to check ingredients contained in the formula because the process of identifying the plants used, the parts of the pants, how much, quality, the bioactive ingredients in supplements, etc., requires intensive analysis and validation which is time-consuming and expensive.
Safety & Efficacy Checking
Although it is illegal to market anything that is unsafe or contains unsafe ingredients there are not enough regulatory agencies to track this. To truly understand if something is going to get you good results, intensive tests on humans must take place. Many of the tests that have been undertaken are actually carried out on animals and whilst this is helpful, it is not optimal. In an ideal world, there should be a multi-phased approach to clinical studies but the truth is that most companies do not do this due to costs and time issues. When a new trend hits the market, they want to be on and at it to maximize their revenue return.
Translation of the Science
Widespread consensus exists on a desperate need to translate the scientific evidence on supplements into appropriate recommendations, regulations, and policies that ensure public health remains a priority. This is common practice with other categories of regulated goods such as foods and drugs so supplements should fall under the same requirements. Without a doubt, the development of regulations is a balancing act where many different factors need to be taken into account but the bottom line, it needs to be a priority.

CHECKLIST FOR CHOOSING NUTRITIONAL HEALTH SUPPLEMENTS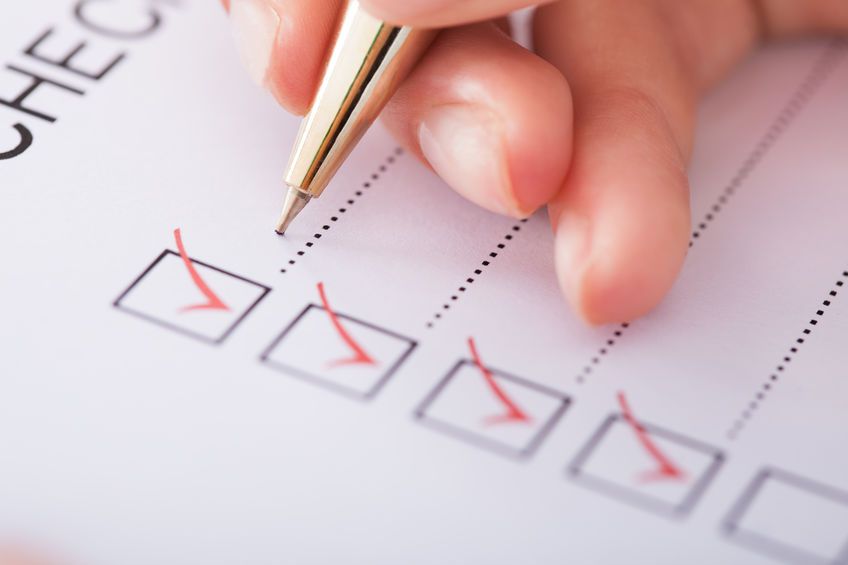 Don't worry…..It is not all doom and gloom, there are things that you can do to ensure you choose a tip-top product. There are several things that you as the consumer can take on board when trying to assess if a supplement is going to work for you. Apart from taking a commonsense approach, you should also lookout for some, if not all of, the following checklist….
Quality Assurance
Check out who endorses the product or the ingredients that it contains.
Good Manufacturing Practices (GMP) facility
Certificate of Analysis (COA) for each ingredient
Third-party quality assurance organization
Ingredients that are FDA approved
Non-GMO certifications
Therapeutic Dosage
Check the clinical studies backing up the ingredients in the formula. This will explain why certain ingredients have been added and why the dosage and potency are as they are.
Other Ingredients
There are the active ingredients (the reason why you are buying the product) then there are the inactive ingredients, oftentimes, unnecessary ingredients. We cannot stress this enough – always read the label to better understand what you are buying. Check for things such as:
Binders, Coatings, Colors, and Flavorings
Expiration Date
Precautions and full Disclosure
Label transparency (should be easy to see)
Proven to Work
Some easy clues can be in the following, showing that the manufacturer has invested in the quality of ingredients they choose.
Patented ingredients
Trademarked ingredients
Look at Independent lab results if possible
Approved Science Are All About Multiple Guarantees & Protection
Company reputation is a major factor. Avoid companies that use celebrities to endorse our products or use fancy names for our formulas.

Everything manufactured by Approved Science is guaranteed to contain the optimum dosage based on the recommendations of doctors that have evaluated clinical trials and studies. We also guarantee quality and high standards. On top of that, we provide a 60-day money-back satisfaction guarantee. You can return any or all of the products back to them for a full refund. What an awesome risk-free deal! The "Multiple Guarantees" that Approved Science provides are unparalleled and give you peace of mind to purchase without risk. You know what you are getting and if you're not happy with it, no problem, simply return it or talk to customer service about it.

Multiple Guarantees
Optimum Dosage Guaranteed
Quality and High Standards Guaranteed
Money Back Satisfaction Guarantee
Customer Safety Guaranteed
We go to great lengths to protect the identity and privacy of our customers. Not only are all products delivered in discreet packaging, but on top of that, we use the strongest data encryption Secure Sockets Layer (SSL) technology available. SSL technology is the industry standard for encryption and ensures a secure transaction environment for commerce on the internet. We take care of our customers in more ways than one.
Starting off we offer great customer service. We offer superb assistance via email or telephone. Or if you prefer you can fill out an inquiry form or check out our Q&A section for a quick answer.

In any case, if you have a problem, question, or concern, our friendly customer service representatives are sure to help you. We are all hands-on, made in the USA and in-house.

We offer a range of customer protection features when purchasing our products online. E-commerce has its many risks and you don't always know what kind of company you are buying from and if they provide an honest and transparent business practice that translates into a fair transaction. Your security is paramount and we offer our customer's identity theft protection, purchase guarantee, and low price as standard on every purchase.

At this stage, you may be asking yourself, so what, many brands also offer this too…what other aspects separate this brand from other well-known manufacturers in the market? Of course, we are biased but hey, these are the facts….we offer products formulated and developed using up-to-date medical technology and information, we also offer some of the best customer care services in the industry today plus a confident 60-day money-back guarantee. Let'sLets take a closer look.
Approved Science's 60-Day Money-Back Guarantee
Each product in our entire range comes with a 100% 60-day money-back guarantee. In the rare instance that a product does not produce the desired results, customers can return the product and get a full refund on both opened and unopened bottles (you will, however, be responsible for the return costs of sending the bottles back to us).

We love showing people the way to a happy, healthy life. That's why we stand behind the quality of our products and the results they bring.

APPROVED SCIENCE® PRODUCT RANGE
We offer a comprehensive range of health and nutritional health supplements that cover a wide range of products that cater to a variety of health issues, conditions as well as offering body support for deficiencies.

Our catalog of available products includes solutions for weight loss, female and male health support, anxiety, joint health, scar treatments, gout, fungal infections, jet lag, sleep disorders…..and many, many more. Check out our range of supplements.

What unites all our products are the type of ingredients that we include in the formula. You are guaranteed high-quality, potent, pure, and natural ingredients in each and every one of our supplements.

Most of our products are vegan-friendly (where possible). This is a philosophy that we strongly advocate for and will continue to strive for in all our new products that we bring to the market. We are proud to state that Approved Science does not use any kind of filler ingredients, binders, additives, preservatives, or unnecessary ingredients so you can rest assured that each capsule contains the highest concentrated amount of ingredients to offer the best benefits.
WHY CHOOSE APPROVED SCIENCE PRODUCTS?
Approved Science is a nutritional/health supplement manufacturer that excels in many aspects where most companies fall short.

In terms of quality, safety, efficacy, value for money, and effectiveness, we are second to none. We encapsulate a wealth of experience and knowledge into each and every formula that we create, pooling from a huge skillset from years of working in medicine into one point, help deliver the highest quality supplements around. We also know the importance of offering products at a fair price range so expect each supplement product to be affordable.

No need to spend time hunting out the "best buys" or the "latest deals" since we have everything covered for those who would like to stock up and buy in bulk by organizing the order page and offers discounted prices for those who want to prepare ahead to ensure long term health and positive well being without having to reorder every month. Our user-friendly page makes it quick and easy to select the products, place the order and fulfill payments with no major fuss. Payment and delivery options are all highlighted and instructions are very clear with the whole purchasing process is super-easy.

Everything is very transparent and all the information you need before committing to a purchase is clearly shown with no hidden policies or charges to concern yourself about. Any personal information you [provide, is safely monitored using the latest encryption coding systems and payments are secure and verified. All our products are delivered quickly and are delivered in discreet packaging to maintain privacy.

All our products can be purchased through our official website or via popular online stores such as Amazon.
APPROVED SCIENCE® – Scientifically Based Formulas To Optimize Health and Wellbeing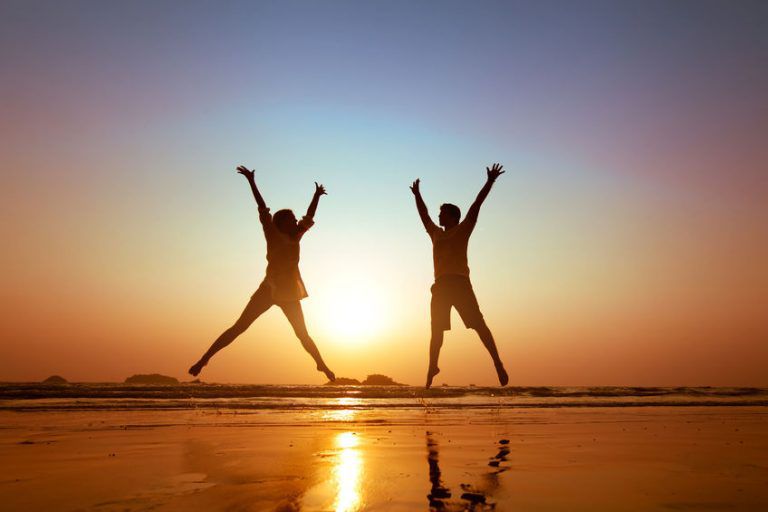 We are proud of who we are, what we represent, and what we offer. Our ethos of clean healthy living drives effective nutraceuticals formulated, backed by science to make the difference you are looking for.

If you are looking to:

Enhance your health – naturally
Reach personal health goals
Nourish vitamin deficiencies
Boost energy & vitality
Balance natural support systems
…you should consider Approved Science® This is a praise-worthy brand worthy of our praise because we offer excellent products at reasonable prices, easily available online with several forms of guarantees to ensure that customers are happy and safe from fraud and health risks. Of course, there are no guarantees in life but with Approved Science®, you have a company that you can trust, which is a great start. Approved Science® is a solid company with a good reputation that produces excellent products that can significantly boost your health and positive well-being.

If you are looking for a trusted, strong partner for all your health needs, look no further than the science – Approved Science®.