Cabbages are undoubtedly one of the most versatile vegetables on the planet. They are great for adding crunch and a peppery flavor to just about any meal. It is low in carbs and packed with vital nutrients such as potassium to keep the keto flu and leg cramps at bay. But raw cabbage is not the dish in question today. It's a dish that is so tangy and creamy and has the perfect amount of bite. We are talking about coleslaw, one of the most popular side dishes in the United States. Cabbages may be low in carbs, but does that mean that coleslaw is also keto-friendly or will the ultra-creamy dressing affect ketosis? Well, the answer to this question boils down to what type of cabbage and dressing is used.
Popular Cabbage Varieties And Their Net Carbs
Each class of vegetable has a variety of species, and cabbage is no exception to mother nature's rule. There are over 400 species of cabbage grown across the globe, which range from vibrant colors and odd shapes. Each species also carries its own unique macro profile and health benefits. The most common types of coleslaw cabbage found in the USA are:

Cannonball cabbage
Purple or red cabbage
Savoy cabbage
While cabbages are low in carbs, knowing which ones are best to use in a keto coleslaw or cabbage side dish makes all the difference when it comes to reaching your macros for the day.
Cannonball Cabbage
Cannonball cabbage, otherwise known as green cabbage is the most popular variety of cabbage found in most supermarkets and prepared coleslaw dishes. The densely packed leaves are also great for stewing, braising, boiling, and fermenting.

One cup of chopped green cabbage provides:

21 calories
4.97 grams of total carbohydrates
2 grams of dietary fiber
2.97 grams of net carbohydrates
1.28 grams of protein
0.11 grams of total fat
Purple Or Red Cabbage
Another common coleslaw variation is red or purple cabbage, however, it does give off a slightly more bitter taste in comparison to its counterparts. This type gets its deep purple or red color from the pH levels in the soil it is grown in. In neutral soil, the color tends to be more purple, and in acidic soil, it resembles more of a red shade. When cooking, it usually turns a dull bluish-grey color, but it can easily be restored to its former hue by adding a bit of lemon juice or vinegar to the pot.

One cup of chopped red or purple cabbage provides:

28 calories
6.56 grams of total carbohydrates
1.9 grams of dietary fiber
4.66 grams of net carbohydrates
1.27 grams of protein
0.14 grams of total fat
Savoy Cabbage
When it comes to taste factor and presentation, savoy cabbage appears to be a global favorite. The leaves are a deeper shade of green and more tender than the average green cabbage. The flavor profile is not as pungent as green or red cabbage but it does have an earthy aftertaste. The leaves are not as crunchy either and it doesn't hold as well as green cabbage does, but for those who prefer a milder bite, savoy cabbage is the better option.

One cup of chopped savoy cabbage provides:

19 calories
4.27 grams of total carbohydrates
2.2 grams of dietary fiber
2.07 grams of net carbohydrates
1.4 grams of protein
0.07 grams of total fat
Which Cabbage Is Best To Use For A Keto Coleslaw?
Looking at the above figures you can see that savoy cabbage has the least number of net carbs and the highest number of dietary fiber per cup serving. When it comes to using cabbage for a keto coleslaw, savoy or green cabbage would be the best option, but it won't make much of an impact on ketosis if you prefer the red variation. It all depends on how many carbs you have eaten throughout the day. If you are close to reaching your carb limit, it would be best to avoid red cabbage, especially if it has been drizzled in a creamy mayo or dressing.
What About The Dressing?
This is when the carb counts really matter. Store-bought condiments are usually riddled with sugar, preservatives, and carbs. Most coleslaw recipes call for mayonnaise, but keto coleslaw can also be dressed with ranch dressing, vinaigrette, or sour cream to give it a rich creamy flavor.
The same goes for coleslaw dishes served at restaurants and fast food joints, there is no real way of knowing exactly how many net carbs are in their dressings, unless they use a specific brand or have listed their nutritional values online as McDonald's does. To give you an idea of how many carbs are in a fast-food coleslaw dish, here is an example from KFC.

A 1 portion serving (4.6 oz) provides:

170 calories
20 grams of total carbohydrates
2 grams of dietary fiber
18 grams of net carbohydrates
1 gram of protein
10 grams of total fat
Eating a portion of this type of coleslaw does not leave much room for carbohydrates in the rest of your meals. By making your own coleslaw at home with a delicious low carb dressing, you can avoid all the extra sugar and carbs and top it up with extra protein and fat.
Fully Loaded Keto Approved Coleslaw Side Dish
Fat is the secret behind the keto diet, especially when you are feeling a bit sluggish and need a quick boost of energy. Turn an ordinary low carb coleslaw into a high-fat side dish by adding ingredients like cheese or bacon to the mix. The extra meaty flavor will pair well with almost any meal and keep you feeling fuller for longer.

Here's what you need: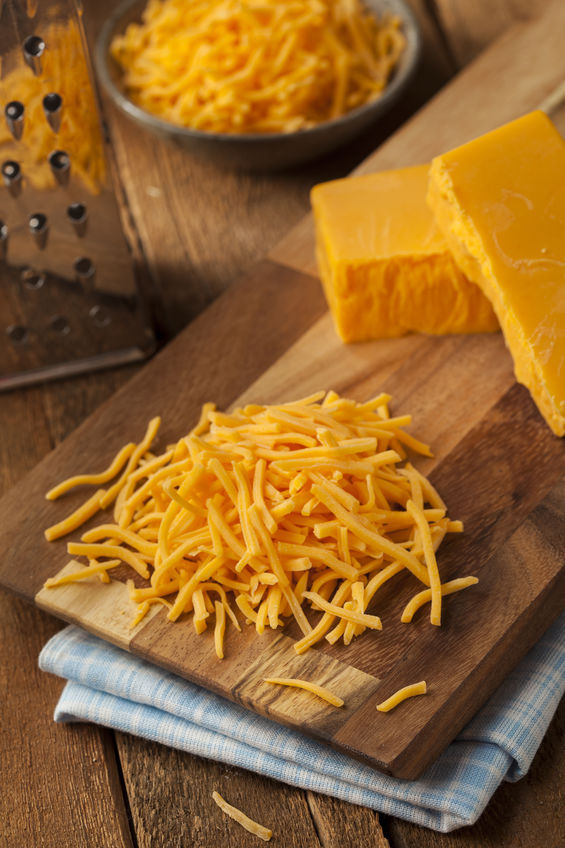 450 grams of shredded savoy cabbage
4 strips of bacon
½ a cup of grated cheddar cheese
3 tbsp of chopped onion
⅓ cup of mayonnaise (Hellmann's Real Mayonnaise or homemade if you prefer)
1 tsp of kosher salt
½ tsp of ground black pepper
1 tbsp of Dijon mustard
2 tbsp of apple cider vinegar
Method:

Fry the bacon in a pan until it is crispy. Save the bacon grease for later.
Combine mustard, mayo, apple cider vinegar, salt and pepper in a small bowl. Add the bacon grease and continue mixing until smooth.
Add the savoy cabbage, cheese, and onions to the dressing. Toss until the cabbage is coated with the dressing.
Serve and enjoy!
Our Keto Coleslaw Takeaway
Depending on what ingredients are used, coleslaw does have a spot on the keto menu. Cabbage, the main ingredient in coleslaw is not only low in carbs but it is also packed with vital vitamins and minerals that will benefit your health in the long run and help you maintain a ketogenic state. Unfortunately, some coleslaw dishes that are sold at restaurants and fast food joints do come with a hefty carb count thanks to the hidden sugars in the dressings, but this can be easily avoided by preparing your own coleslaw dish at home. It only takes a few minutes to make and can be transformed into a high-fat meal by adding a bit of bacon and cheese to the mix.