With Independence Day just around the corner, now is the time to start preparing for all the celebrations. It has no doubt been a tough year already and while it may not be the 4th of July you may be used to with all these new social distancing and hygiene rules it doesn't mean that you can't go all out and make it a day to remember. Just be sure to follow the rules set forth by the CDC and ensure you have taken extra measures to keep your immune system in tip-top shape with a quality supplement from Approved Science®. 

Whether you are planning a cookout, bbq, or picnic, these are a few appetizing snacks and treats that will blow everyone's star-spangled socks off!
Patriotic Skewers
This simple and inexpensive appetizer makes for one colorful yet refreshing treat with only three ingredients; strawberries, mini mozzarella balls, and blueberries. Mozzarella and fruit may sound like an odd combination at first, but the tart berries pair beautifully with the creamy soft texture of the cheese.

To make this appetizer, wash and slice the strawberry in half lengthwise. Slice a slither off of the bottom of the strawberries so they don't roll off the plate. Cut the mini mozzarella balls in half. You don't need to do anything with the blueberries besides wash them. Once you have done this, grab a toothpick flag and start assembling. The strawberry should be on the bottom facing up followed by half a ball of cheese and topped off with a blueberry.
Grilled Ricotta Peaches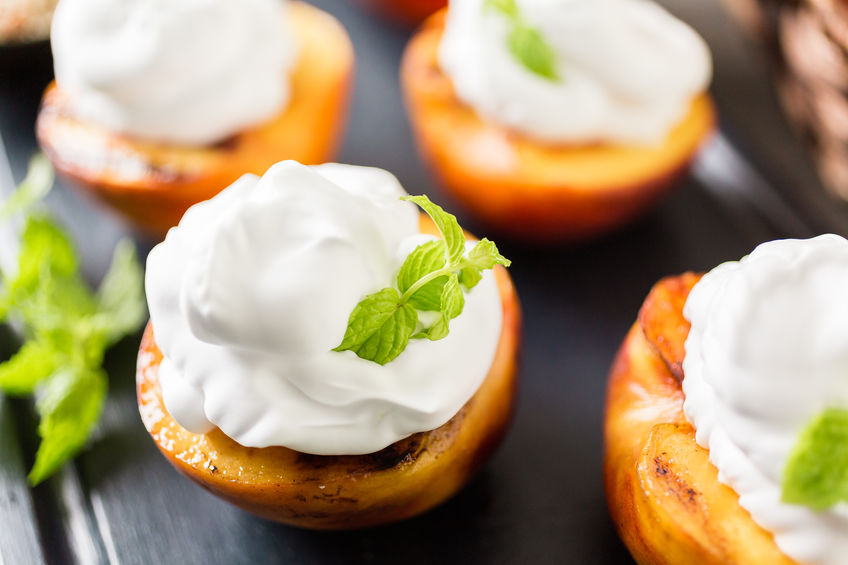 These grilled ricotta peaches have all the flavor fit for a 4th of July celebration. This sweet yet salty appetizer is so easy to make and equally delicious.

To make this you will need:

4 fresh peaches pitted and halved
1 cup of full-fat ricotta cheese
1 teaspoon of zest from an orange
Salt
Honey
Roasted chopped nuts of your choice
Fresh mint for garnish
To start, mix the ricotta, salt, and zest together with 2 tablespoons of honey. Keep this one side. Next, grill the peach halves on a grill pan over medium heat until they are slightly charred on both sides. This should take about 3 minutes for both sides. Once the peaches are grilled, plate them. Add a dollop of the ricotta mix on top of the peaches and garnish with a sprinkle of honey, roasted nuts, and mint.
Low Carb Horseradish and Bacon Dip
When it comes to nibbles and other appetizers, this dip is an absolute must. Depending on the brand, store-bought dip generally contains a lot of hidden sugars, preservatives, and other additives. However, this low carb yet decadent dip is just as delicious minus the sugars and unnecessary ingredients. Serve this up with a platter of fresh veggies like cherry tomatoes, celery, cucumber, and carrots.

To make this dip you will need:

1 cup of sour cream or full-fat Greek yogurt
1 cup of full-fat mayonnaise
6 strips of bacon
2 tablespoons of minced onion (green or red)
2 tablespoons of horseradish (pare the skin and fibrous core before grating)
1 teaspoon of erythritol powdered sugar
½ a teaspoon of dried dill
½ a teaspoon of garlic (minced)
½ a teaspoon of Worcestershire sauce
Cayenne pepper and salt to taste
Start by dicing the bacon and frying it until crisp over medium heat. Set this aside to cool. When the bacon is cooled, blend it together with all the other ingredients and keep in the refrigerator overnight. When you are ready to serve, use some chopped parsley and a sprinkle of cayenne pepper as garnish.
Fruity Summer Breeze Tonic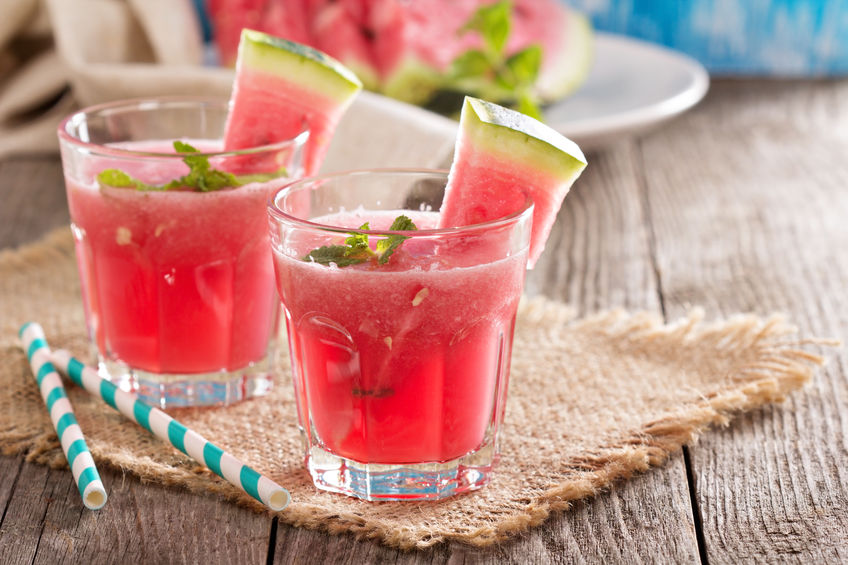 This refreshing adult tonic combines the smooth flavor of cucumber with the sweet summery tones of watermelon and mint. It is so simple to make and can be served with or without gin depending on your preference.

To make this tonic you will need:

One watermelon seeded and diced
Mint leaves to taste
¼ cup of freshly squeezed lemon juice
One large English cucumber peeled and diced
5 cups of tonic water
2 cups of gin (optional)
Pulse the watermelon, cucumber, lemon juice, and mint in a blender. Once it is smooth strain the mixture using a sieve lined with cheesecloth over a punch bowl. Once the mixture has been strained, squeeze out the cheesecloth to get any remaining juice out. Add the gin (optional) and tonic water to the punch and give it a gentle stir. Serve over ice for a refreshing kick!
Probiotic Slaw
This unique spin on coleslaw tastes great and is loaded with beneficial probiotics that are essential for maintaining gut health. The tip is to use fresh broccoli and sauerkraut that has not been canned. Most delis keep fresh sauerkraut in the refrigerator close to the tofu.

Here's what you will need to make this delicious slaw:

½ a cup of full fat plain Greek yogurt
2 tablespoons of olive oil
2 tablespoons of rice vinegar
1 teaspoon of fresh garlic (minced)
½ a tablespoon of miso
1 tablespoon of honey
A head of broccoli (chopped)
2 cups of purple or red cabbage (grated)
1 cup of onion (grated)
¼ cup of raisins
⅓ cup of fresh sauerkraut (drained)
Pepper to taste
In a separate bowl, combine the yogurt, miso, olive oil, rice vinegar, garlic, and honey together. After the broccoli, onion, and cabbage have been cut, place them in a large serving bowl together with the raisins and sauerkraut. Add the yogurt dressing and toss until everything is well coated. Allow the slaw to stand for at least 10 minutes before serving.
Festive Low Carb Berry Trifle
The taste and presentation of this decadent yet low carb dessert are bound to get your guest's lips smacking. This dessert incorporates the vibrant red and blue colors of berries with the crisp white of a delicious whipped cream cheese filling. Nothing screams happy birthday America like this dish!

To make this heavenly summer treat, you will need:

1 ½ cups of full-fat cream cheese
1 ½ cups of heavy whipping cream
1 cup of fresh blueberries (you can use blackberries if you prefer)
1 cup of sliced strawberries (you can use raspberries if you prefer)
1 tablespoon of powdered erythritol (optional)
2 teaspoons of vanilla extract
A large glass bowl (or glass tumblers if you prefer)
Whip the heavy cream until soft peaks appear. In a separate bowl add the cream cheese, vanilla extract, and powdered erythritol and mix until it is light and fluffy. Fold the cream cheese mixture into the whipped cream. Now it is time to layer into the glass bowl. Carefully add about a third of the cream into the bottom of the glass bowl. Then, layer the sliced strawberries or raspberries. Carefully add another third of the cream over the strawberries. Cover the second layer of cream with the blueberries or sliced blackberries. Finally, cover the blueberries with the remaining cream. If you are using small glass tumblers, put the cream into a piping bag so it is easier to layer the cream without getting it all over the sides of the glass.

If you have any leftover berries and feel extra creative, you can arrange them into the American flag over the last layer of cream. All you need to do is create a square in the left-hand corner using blueberries, then create the stripes using the leftover strawberries.