If you have been looking for a supplement to boost your Nitric Oxide levels, you may have heard about Approved Science® Nitric Oxide MD™. This powerful Nitric Oxide boosting supplement has been designed to help you build lean muscle mass, improve oxygen supply, enhance workout performance, aid recovery, and support healthy blood pressure. But, is this supplement really worth it? Does it actually work? Keep reading and discover firsthand Nitric Oxide MD™ reviews and determine if it's the right fit for you!
Nitric Oxide MD™ Reviews
When considering a new supplement, firsthand experiences from real users can provide invaluable insights. Reviews offer a window into the effectiveness, potential benefits, and overall experience of a product beyond what's on the label. Below, the Amazon reviews for Nitric Oxide MD™ give you a closer look at how this supplement has impacted others on their wellness journey.
"I've been feeling a bit sluggish (in more ways than one) and after doing some research online I found out I could be low on nitric oxide. I started researching supplements and Approved Science was on the top of the list. I was not disappointed. After taking the product for 2 weeks I noticed a huge difference in my energy levels and stamina. If you are looking for a quality nitric oxide supplement approved science is a great option."
- Brain (Verified Amazon Customer)

"I started taking Approved Science Nitric Oxide MD three weeks ago. I have already noticed adding this product to other supplements, low-carb eating and strength training has helped me lose 5 lbs of fat while building muscle mass. I feel energized and great. I highly recommend this product."
- Blake (Verified Amazon Customer)

"Athletic Performance and time to fatigue are greatly improved."
- Robert (Verified Amazon Customer)

"I use this product to help with energy levels and keep my blood pressure from dropping. It has helped with energy and I seem to recover faster if my blood pressure bottoms out."
- Kaylee (Verified Amazon Customer)

"I feel super energetic. Hardly any fatigue during workouts. Obviously at the end. But this definitely allows me to workout harder for longer durations."
- Nathan (Verified Amazon Customer)

"So far so good. Through 1/2 of the first bottle and I feel a difference in my stamina through my morning workout. When the workout is complete I also feel a nice pump throughout my body. I will continue to see how it goes."
- Joe (Verified Amazon Customer)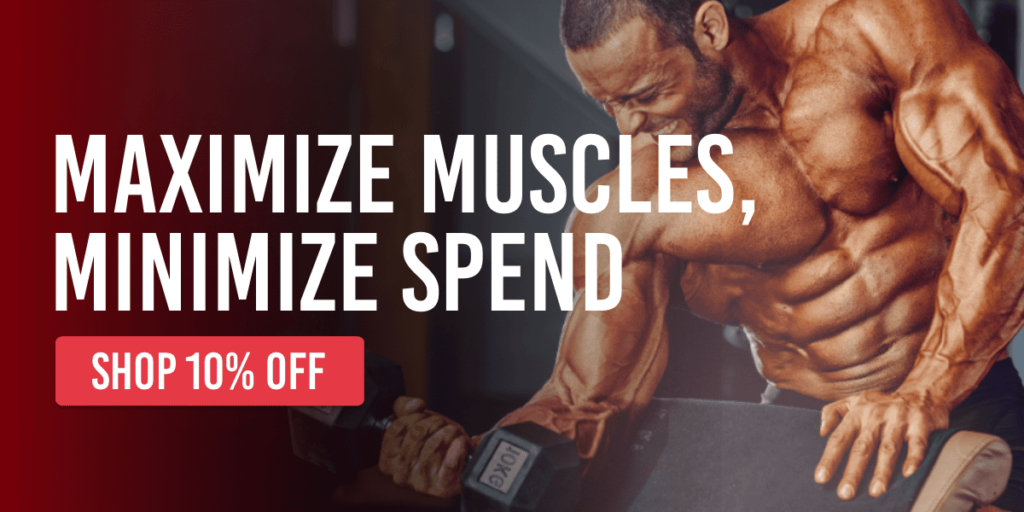 What Makes Nitric Oxide MD™ So Effective?
The rave reviews of Nitric Oxide MD™ are simply down to the formula. Each ingredient is purposely selected based on a wealth of scientific research and included in dosages that have been proven to deliver optimal results.
Nitric Oxide MD™ ingredients:
L-Arginine

A precursor to Nitric Oxide, L-Arginine plays a pivotal role in promoting vasodilation, enhancing blood flow, and supporting cardiovascular health—making it foundational in any nitric oxide supplement (1).
L-Citrulline

This amino acid is converted into L-Arginine in the body, indirectly boosting nitric oxide levels. It's also associated with improved exercise endurance and reduced muscle soreness (2).
Tribulus Terrestris

Research suggests that Tribulus might increase the concentrations of nitric oxide, which can help enhance blood flow and vascular dilation. (3)
Beetroot Extract

Rich in dietary nitrates, beetroot extract is known to increase nitric oxide production, which can lead to better stamina, improved blood flow, and enhanced muscle oxygenation (4).
Pine Bark Extract

With its rich antioxidants, pine bark extract aids in enhancing the production and activity of nitric oxide, while also supporting blood vessel health and improving circulation (5).
Quercetin

This potent antioxidant not only defends against oxidative stress but also promotes the production of nitric oxide, thereby contributing to vascular health and improved endurance (6).
Fenugreek Extract

While traditionally known for boosting testosterone and libido, Fenugreek can also help to regulate glucose and cholesterol levels (7).
Eurycoma Longifolia Extract

Helps to boost testosterone levels, which is linked to an increase in libido and improved male sexual health as well as helping to enhance athletic performance (8).
Avena Sativa (Oat)

More commonly known as Wild Oat Extract, Avena Sativa may help boost testosterone.
>>Read More About The Ingredients In Nitric Oxide MD™ HERE!
Is Nitric Oxide MD™ Safe?
Nitric Oxide MD™ has been formulated to deliver its benefits safely, but like all supplements, individual responses may vary. All Approved Science® products are manufactured following strict cGMP guidelines and all ingredients are rigorously third-party tested to ensure safety and quality. However, it is always recommended to consult with a healthcare professional before starting any new supplement.
Conclusion: Is Nitric Oxide MD™ Right for You?
With so many Nitric Oxide supplements out there, how do you find the one that truly works? The reviews and information provided here aim to clear the fog around Nitric Oxide MD™. Real users have shared their experiences, and the results seem promising. With a solid foundation in science and positive feedback, Nitric Oxide MD™ could be the product you've been searching for! And, don't forget to take advantage of the current 10% discount and free US shipping on orders over $79.