At least once in our lifetime, we will probably develop some sort of fungal infection. It is almost inevitable. Fungi live in the air, plants, soil, water and our very own bodies. Like many other microorganisms, there are those that are beneficial to our biological makeup, and those that are invasive and cause an array of problems. Whether you are minding your own business at the gym or happen to have a slight imbalance in hormones, fungi can strike at any time. Fortunately, undecylenic acid can control most of these fungal infections.

What Is Undecylenic Acid
Undecylenic acid, also known as Undecenoic acid, or 10-Undecenoic acid, is an unsaturated fatty acid derived from castor bean oil and is naturally found in human sweat. Undecylenic acid has been in use for many years as an inhibitor of yeast and fungus in both the food and medical industries. In fact, the potent antifungal properties of undecylenic acid treated tinea pedis (aka Athlete's Foot) during World War II.
In its liquid form, undecylenic acid may cause irritation in the mucous membranes in some people. However, since it is naturally found in small amounts within the body, most people can tolerate it. For those who are sensitive to the potent fatty acid, it can also be administered in salt form (10-Undecenoic acid zinc salt). Research has suggested that this has over 30 times more fungicide activity than that of other fatty acids.
Most over-the-counter topical undecylenic acid comes in liquid, powder or ointment form. These are usually prescribed based on the location and severity of the fungal infection.
Common Fungal Infections Undecylenic Acid Fights Against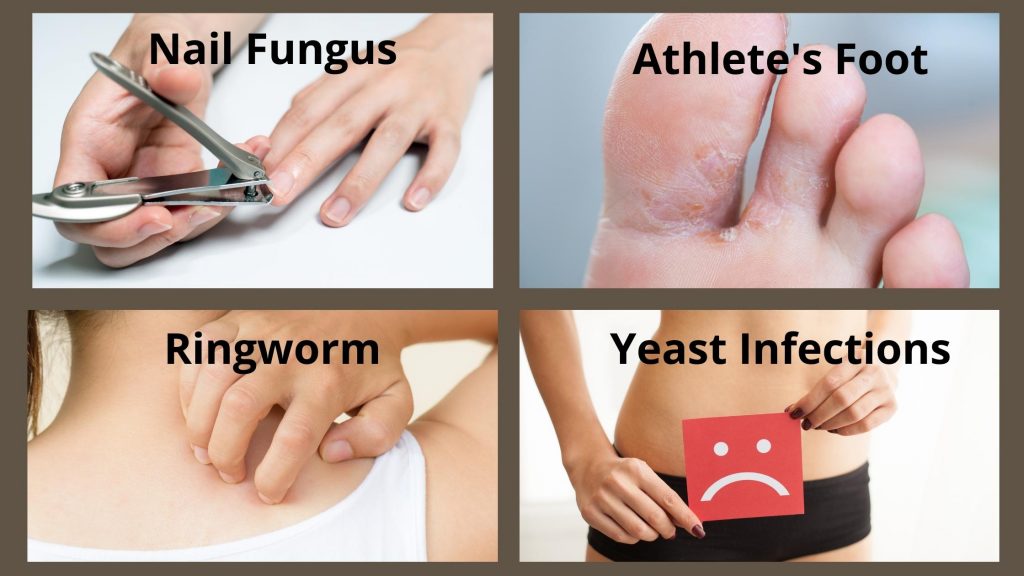 Nail Fungus
Onychomycosis is the most common nail infection caused by fungi such as yeast or mold. While someone of any age can be susceptible to developing a nail fungus, it is much more commonly seen in adults over sixty. As we age, the nail becomes brittle and starts to crack. These cracks are where fungi enter and start to multiply. As well as living inside the nail itself, the fungus can also lurk in the dead layers of skin around the nail, and even underneath the nail too.
Symptoms usually begin when a white or yellow spot appears on the nail. As the fungus starts to spread and penetrate deeper, it can cause the nail to thicken, discolor and crumble. The infection can be localized to one nail or spread to the rest of the nails, depending on the severity. In most cases, onychomycosis can be treated at home if it has been detected early enough.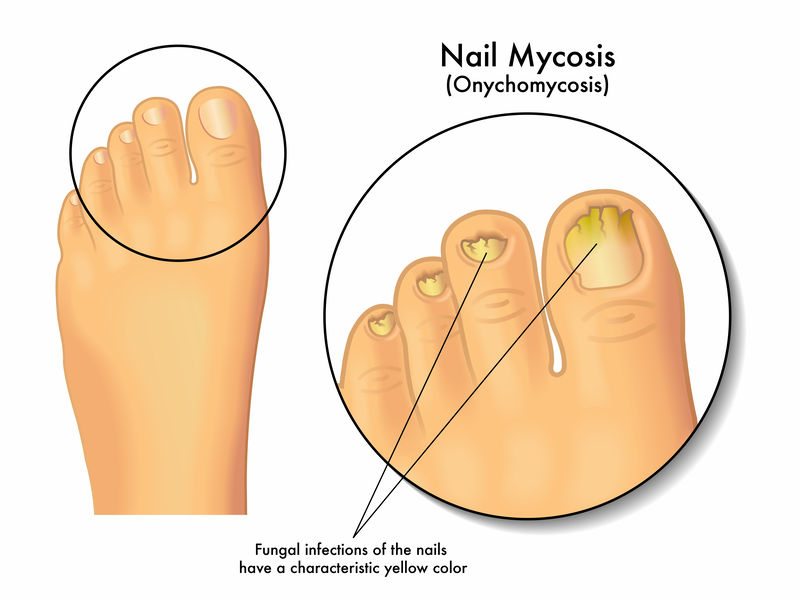 There are a few types of fungi that cause onychomycosis, but the most common and prevalent is dermatophyte fungus. In order to fight the fungi and treat this common infection, we can take advantage of the beneficial properties of undecylenic acid. In one publication, scientists revealed that undecylenic acid acts as an exfoliant to remove any dead, infected skin from the epidermis – the outer layer of skin. It also showed that it helps to prevent dermatophyte from spreading or worsening.

Ringworm And Athlete's Foot
While its name may suggest otherwise, 'ringworm' is not caused by a parasite or worm. It is actually caused by a dermatophyte fungus, much like the one that causes nail fungus. Ringworm can appear on the scalp, known as tinea capitis, and also on the body, called tinea corporis. It causes a ring-shaped rash, the shape giving this infection its name. Symptoms often include red, itchy, scaly patches that may blister or ooze, depending on how advanced the infection is. The skin in the center of the ring may also appear darker or lighter than the rest of your body.

Athlete's foot is also a type of tinea, known as tinea pedis. This only affects the feet and does not leave a circular rash. Symptoms usually begin in the area between the toes and can spread to the rest of the foot if it hasn't been treated in time. Symptoms include burning sensations and red scaly patches of skin that sometimes give off an unpleasant odor.

These types of tinea are highly contagious. They can be contracted from skin contact on damp surfaces such as public showers and swimming pools. They can also be contracted by contact with another infected human or animal.

Since both of these infections are caused by fungi like that of yeast infections and nail fungus infections, undecylenic acid is also effective at inhibiting the fungi from spreading and causing further damage to the skin. Some over-the-counter ringworm and athlete's foot formulas use a common antifungal ingredient called tolnaftate. However, studies show that undecylenic acid has a quicker 'killing time" and appears to be more effective against microbes.

Yeast Infections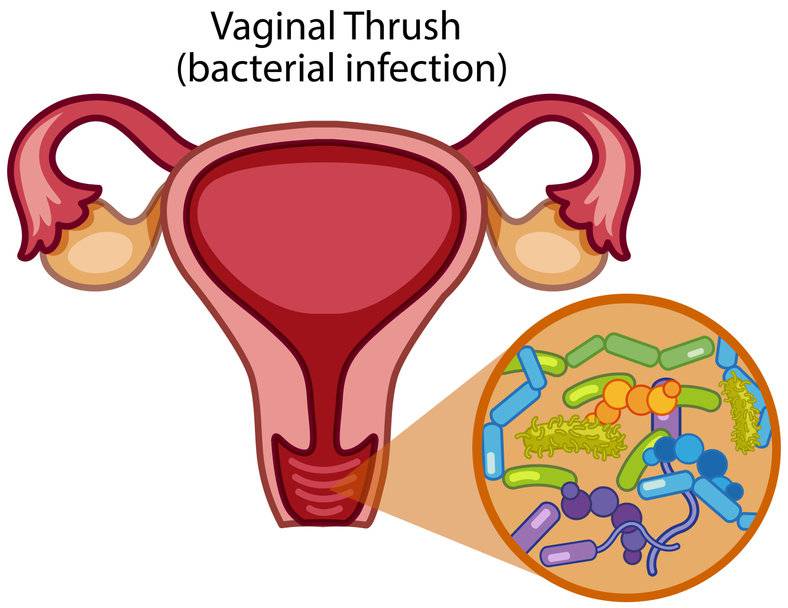 A vaginal yeast infection, also known as candidiasis, is a common yet easily treatable condition. Three out of four women are likely to develop a yeast infection at least once in their lifetimes.
Yeast infections are classified as an overgrowth of bacteria called Candida. They can be brought on by many factors such as stress, hormone imbalances, antibiotics and poor eating habits. This imbalance of bacteria can cause itching of the tissues at the vaginal opening, discharge, and irritation. In some cases, a rash may also appear if it has not been treated in time.
Other symptoms include:

Crusting or flaking of the skin around the vaginal opening
A burning sensation while urinating
Discomfort or pain during sexual intercourse
While the symptoms may cause some discomfort, if detected early, yeast infections – much like nail fungus – can easily be managed and treated at home with the use of undecylenic acid.
In one study conducted in China, researchers found that even in low doses, undecylenic acid had a significant effect on the candida bacteria. Results showed that the fatty acid reduced the enzymatic activity which allows candida bacteria cells to become pathogenic. In addition to that, it affected both fat-degrading enzymes and protein-degrading enzymes as well. Both these enzymes are responsible for increasing the candida's ability to damage or infect the host.
The Best Antifungal Topical Formulas
While undecylenic acid is a potent antifungal in and of itself, a formula should also include additional ingredients to help relieve symptoms such as itchiness and irritation. Supporting ingredients should also be added to help heal any oozing wounds and broken skin.
If you suspect you have contracted a fungal infection, these are a few products you can count on to address the underlying causes and the symptoms:
Fungix™ – For Nail and Toenail Fungus
Fungal nail infections are not usually painful unless they've developed into something more serious. However, they can be difficult to cure unless they receive some kind of antifungal treatment.
Fungix™ combines the power of antifungal properties, hydration, and healing all in a single bottle. The clinically supported ingredients help to address the issue of invasive pathogens by fighting them at the root cause. They also prevent further outbreaks by sealing the cracks in nails and skin, making it more difficult for fungi to enter.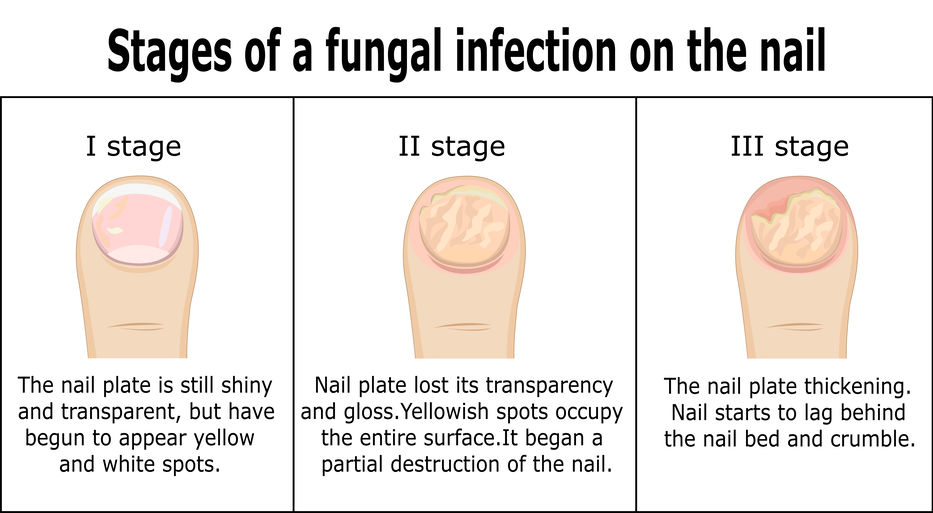 The Supporting Ingredients
Undecylenic Acid (USP 25%)
Tea Tree Oil
Aloe Vera Leaf
Walnut Oil
Jojoba Oil
Vitamin E
Lemongrass Oil
Camphor Oil
Clove Bud Oil
Lavender Oil
Manuka Oil
Sweet Almond Oil
Why Does It Work?
The effectiveness of this formula all boils down to the 100% natural ingredients.
Tea tree oil has been in use for centuries thanks to its wide range of therapeutic and antifungal benefits. In one study, researchers found that tea tree oil had a significant impact on inhibiting the growth of nail infection-causing fungus. It only took 14 days to see these results. Tea tree oil is also an anti-inflammatory, which helps to soothe any irritation and pain in the nail bed and cuticles. Much like tea tree oil, aloe vera also contains powerful antibacterial properties and helps to soothe discomfort, irritation, and itchiness.

Several studies show that walnut oil inhibits the enzymatic activity of candida. In fact, one study in particular showed that this oil had more effect on fungi than most commercial antifungal agents. Another key benefit of walnut oil is that it has anti-parasitic properties. This is due to the walnut's juglone and tannin content. Juglone is a natural herbicide that has an inhibitory effect on metabolic enzymes. Tannins, which are a natural compound commonly found in grape skins, help to enhance immunity against parasites.

Among the many beneficial ingredients, another key ingredient in Fungix™ is manuka. This essential oil is a common ingredient in many skincare products because of it's incredible ability to relieve skin irritations. It can also fight off acne-causing bacteria. In addition to these remarkable properties, manuka oil also contains triketone compounds, which encourage cellular proliferation for rapid wound healing.

Ringwex™ – For Ringworm
Ringworm is a highly contagious fungal infection. If it is not treated, it easily spreads to the rest of the body and to other people. Ringworm causes the infected area to become itchy, and when an individual scratches it and does not wash their hands immediately after, it can cause the fungi to spread quickly. A product like Ringwex™ is specifically formulated to prevent spreading by addressing the symptoms and eliminating the root cause of the infection.
The Supporting Ingredients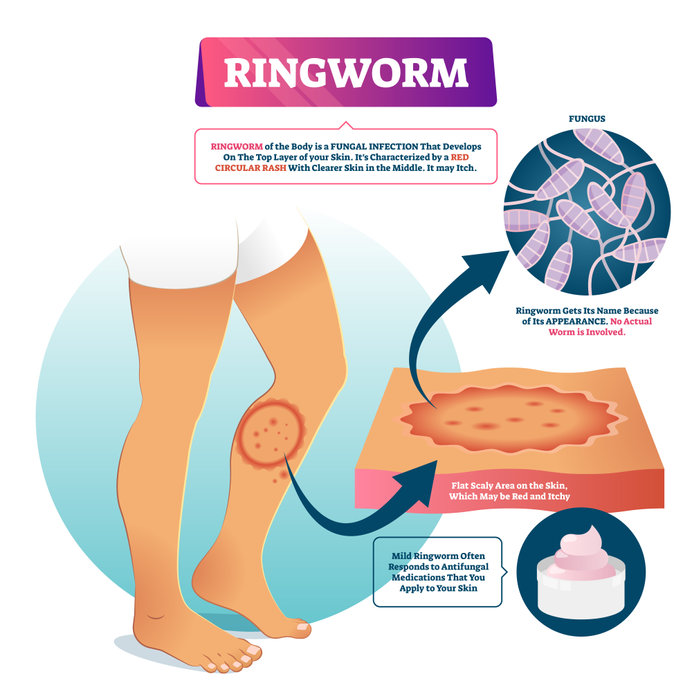 Undecylenic Acid (USP 25%)
Flaxseed Oil
Sweet Almond Oil
Jojoba Oil
Aloe Vera Leaf
Clove Bud Oil
Black Walnut Oil
Lemongrass Oil
Vitamin E
Menthol
Camphor Oil
Chia Oil
Eugenia Caryophyllus Oil
Lavender Oil
Manuka Oil
Mineral Oil
Canola Oil
Why Does It Work?
Ringwex uses a combination of undecylenic acid and other natural ingredients to alleviate itchiness, reduce swelling, promote rapid healing, and restore the natural structure of the skin. Essential polyunsaturated fatty acids that are in both flaxseed and chia oil have been found to reduce skin sensitivity, scaling, and skin roughness. These acids also encourage the skin's natural ability to secrete oil in order to speed up the healing of cracks and blisters caused by fungi.
Clove oil, another key fungus-fighting ingredient found in this formula, is a potent, natural pain killer that also contains antiseptic properties. For centuries, people have been using raw cloves and clove oil to relieve dental pain, and many studies have found it to be more effective than most over-the-counter oral anesthetics.
Lemongrass oil and its antifungal activity is a fairly new topic of interest in the natural fungicide field. Research has shown that this essential oil helps to inhibit the growth and survival of fungi such as aspergillus niger, penicillium roqueforti and candida albicans to name a few.
Athletol™ – For Athlete's Foot
Most athlete's foot remedies on the market today contain very few ingredients. This can be problematic as they only address the fungi and not the symptoms. Additionally, most of these ointments and creams usually contain chemical-based ingredients such as Triethanolamine, Terbinafine hydrochloride, and Clotrimazole. Unfortunately, these can cause side effects such as rashes, swelling, burning, and irritation. Formulations such as Athletol™ contain only 100% natural and clinically-proven ingredients. These not only address the fungi but also help to alleviate symptoms and restore the original structure of the epidermis.
The Supporting Ingredients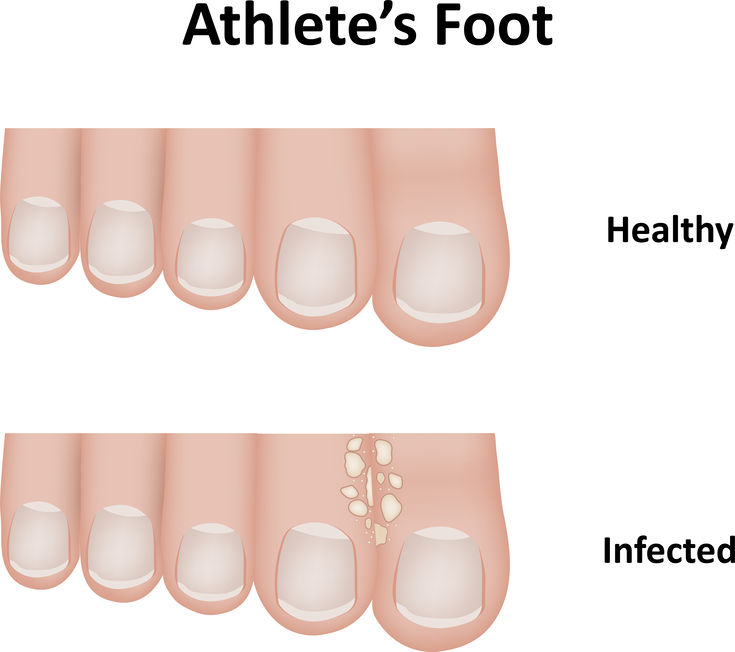 Undecylenic Acid (USP 25%)
Lavender Oil
Tea Tree Oil
Aloe Barbadensis
Sweet Almond Oil
Organic Flaxseed Oil
Tocopheryl Acetate
Menthol
Camphor Oil
Clove Bud Oil
Manuka Oil
Why Does It Work?
We already know that undecylenic acid effectively inhibits tinea-causing fungi and drastically increases "killing time" in comparison to ingredients such as tolnaftate. But what really makes this formula unique?
Well, the potent antifungal compounds like tea tree, clove and aloe combine with camphor, menthol, manuka and lavender, leaving the skin feeling soothed and hydrated. Camphor, which is derived from the bark of the Cinnamomum camphora tree, has been used for its therapeutic properties over the past few centuries. Camphor helps to reduce swelling and acts as a topical anesthetic by numbing nerve endings, which helps to relieve pain and inflammation. The potent oil is also beneficial for fighting fungi such as trichophyton mentagrophytes and Candida parapsilosis, which usually affect the feet.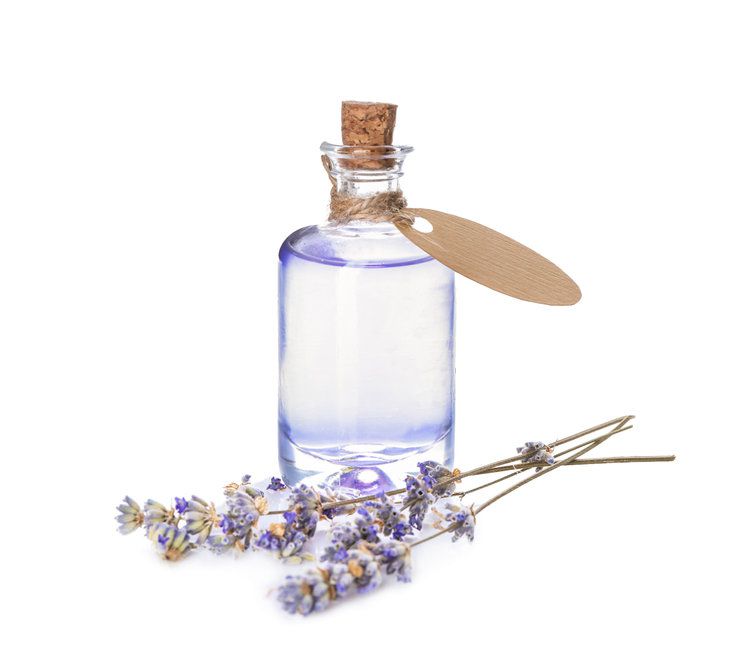 Menthol is added to the formula to maximize healing and recovery time. This minty ingredient helps to relieve the pain, burning, and itching caused by fungal infections. When applied to the skin, menthol has a cooling effect which helps to soothe inflammation.
Lavender oil is lethal to many pathogenic species that affect the skin, such as candida and dermatophytes. Studies reveal that lavender oil has a highly potent antifungal activity which helps to eradicate fungal cells by damaging their cellular membranes. This sweet-smelling essential oil also plays a crucial role in alleviating symptoms of athlete's foot, as well as keeping the infected areas sterilized and clean.

As a wide-spectrum antifungal, lavender oil together with undecylenic acid is why this product outshines many of its competitors.

Undecylenic Acid – An End To Fungal Infections
Undecylenic acid is nothing new in the world of medicine. It continues to be the main ingredient in some of the most effective antifungal formulas on the market today. It has astounding antifungal and healing properties that help to eradicate fungi such as candida and dermatophytes. Both of these fungi are responsible for causing ringworm, yeast infections, nail fungal infections and athlete's foot.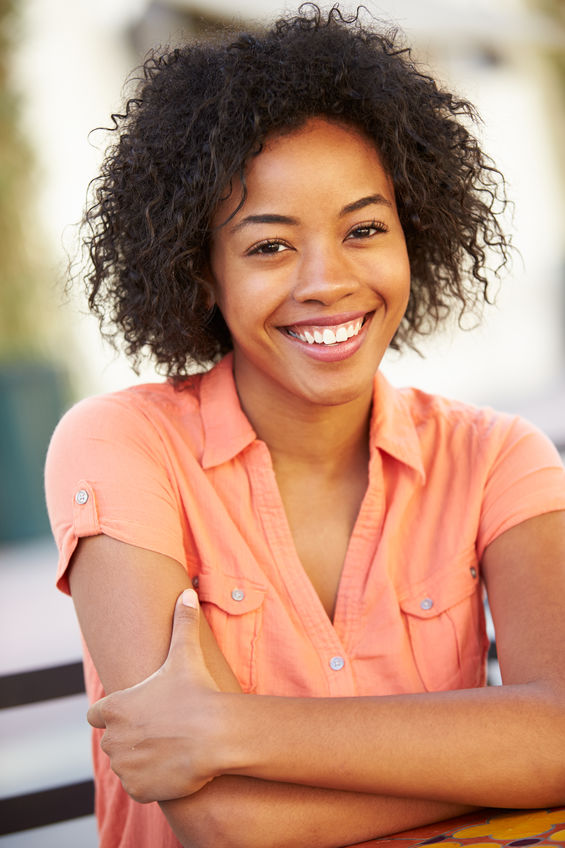 Undecylenic acid is naturally found in human sweat and most individuals are not likely to suffer from any side effects. For those who may have a sensitivity to undecylenic acid, it's best to speak to your health care provider before applying or ingesting any products that contain the potent fatty acid.
If you are in the market for a potent antifungal product, look for formulas like the ones listed above. They contain a well-balanced list of ingredients that inhibit the growth and spread of fungi. They also help to alleviate the symptoms and damage caused by these infections.