Are you on the Keto diet but still want to indulge in some snacks while watching movies? You're in luck! With these Keto movie snacks, you can enjoy a guilt-free movie night without breaking your diet. From crunchy nuts and seeds to salty popcorn, these 10 best Keto movie snacks have something for everyone. Whether you're looking for a sweet treat or a savory snack, you'll find something delicious that won't take you off your diet. Keep reading to find the perfect Keto snack for your next movie night!
10 Simple Keto Movie Snacks
Keto Popcorn
Parmesan Crisps
Cauliflower Crackers
Zucchini Chips
Pepperoni Chips
Chicken Wings
Vegetable Tray
Nuts & Seeds
Beef Jerky
Sugar-Free Gum
1. Keto Popcorn
When it comes to movie snacks, popcorn is usually the first thing that comes to mind. But on a Keto diet, traditional popcorn is off limits. Fortunately, there are plenty of alternatives that will still give you the same salty and crunchy flavor without all the carbs.
Keto popcorn can be made with coconut oil, butter, or ghee in place of vegetable oil and using Keto-friendly seasonings like parmesan cheese, nutritional yeast, garlic powder, and smoked paprika.
Making Keto popcorn at home is easy, and you can even make large batches to store in airtight containers. If you don't feel like making it yourself, there are several Keto-friendly microwaveable popcorn options available in stores.
Keto popcorn is a great snack choice for movie night because it's low in calories and full of healthy fats. You can enjoy a satisfying bowl of popcorn without sabotaging your Keto diet as long as you don't over-indulge in popcorn.
2. Parmesan Crisps
Parmesan crisps are a great way to satisfy your snack cravings without sacrificing flavor. They are easy to make and only require a few simple ingredients – Parmesan cheese, olive oil, and salt.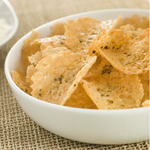 To make Parmesan Crisps, preheat your oven to 350°F (177°C). Line a baking sheet with parchment paper. In a small bowl, combine 1 cup of freshly grated Parmesan cheese with 2 tablespoons of olive oil and 1⁄2 teaspoon of salt. Mix well until the ingredients are combined.
Spread the Parmesan mixture onto the prepared baking sheet in an even layer. Bake for 8-10 minutes, or until the edges of the crisps start to turn golden brown.
Allow the Parmesan crisps to cool completely before serving. Serve with your favorite Keto-friendly dip.
3. Cauliflower Crackers
If you're looking for a crunchy and savory snack to munch on during movie night, try cauliflower crackers! Not only are they super easy to make, but they also contain only Keto-friendly ingredients. To make them, you simply need to blend together steamed cauliflower, an egg, garlic powder, nutritional yeast, and salt. Once you have your batter ready, spread it on a parchment paper-lined baking sheet and bake it for about 20 minutes at 350°F. When the crackers are nice and crispy, remove them from the oven and enjoy! They're perfect with some low-carb dips or guacamole.
4. Zucchini Chips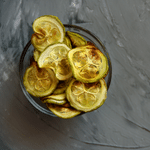 If you're looking for a healthy, crunchy snack to satisfy your cravings during movie night, look no further than zucchini chips. These are a great option for those on the Keto diet since they are low in carbs and high in fiber. To make them, all you need to do is slice up a zucchini and season it with salt and pepper. Then, spread the slices on a baking sheet lined with parchment paper and bake at 350°F for about 15 minutes until golden brown and crispy. The result? Delicious and nutritious chips that will hit the spot! Enjoy them alone or dip them into your favorite Keto-friendly dip.
5. Pepperoni Chips
A salty, savory snack to munch on while watching your favorite movie, pepperoni chips can be the perfect keto movie snack. They are crunchy and delicious, and easy to prepare. To make your own pepperoni chips, start by preheating your oven to 400°F degrees. Line a baking sheet with parchment paper, and then place slices of pepperoni on the parchment paper. Bake for about 8 minutes, or until the pepperoni has crisped up. Serve with a dipping sauce of your choice, such as a garlic aioli. For a healthier alternative, try baking up some lean turkey pepperoni instead of regular pepperoni. You'll get all of the same flavors but with fewer calories and fat. Enjoy these delicious chips as part of your guilt-free movie night snack!
6. Chicken Wings
Chicken wings are another great option. These juicy morsels of goodness are packed with protein and no carbs, making them perfect for people on the Keto diet. Plus, they are incredibly easy to make.
For a classic take on this delicious snack, try making some traditional fried chicken wings. All you'll need is a package of chicken wings, some vegetable oil, and a few spices of your choice, such as turmeric and black pepper. Heat up the oil in a pan over medium-high heat, season your chicken wings with salt, pepper, and any other spices you prefer. Once the oil is hot enough, add the chicken wings to the pan and cook them until they are golden brown and crispy. Once they are cooked through, transfer the wings to a plate lined with paper towels to absorb any excess oil. Then, press play and enjoy snacking through your movie.
If fried food isn't your thing, why not try some baked chicken wings? Baked chicken wings are just as tasty as fried wings, but without all the grease and fat. All you'll need is a baking sheet, some parchment paper, and a few tablespoons of oil. Place the wings on the baking sheet lined with parchment paper and brush them with oil. Then sprinkle with salt, pepper, and any other seasonings of your choice. Bake in the oven at 375°F degrees for 25-30 minutes or until golden brown and crispy. Transfer them to a plate lined with paper towels to absorb any excess oil. Munch away!
7. Vegetable Tray
Vegetable trays are a great choice for those on the Keto diet who want to snack on something that is low in carbs but high in nutrition. When selecting vegetables for your tray, try to stick with vegetables that are low in carbs, such as celery, broccoli, cucumbers, peppers, mushrooms, and tomatoes (1). You can also add some high-fat dipping sauces, such as guacamole or ranch dressing, to make the vegetable tray more enjoyable. The beauty of a vegetable tray is that it is extremely versatile and can be customized to meet your own dietary needs. Count the estimated carbs that you put out on the tray to be sure you stay within range and enjoy having a healthy snack!
8. Nuts & Seeds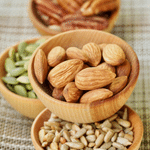 Nuts and seeds make a great snack option for people on the Keto diet because they are packed with healthy fats, fiber, and protein. Almonds, walnuts, pecans, and macadamia nuts are all good choices for snacking. Seeds like chia, flax, pumpkin, and sunflower are also excellent choices for snacking as they are high in nutrients. For a sweet treat, mix some chopped nuts and seeds with dark chocolate chips that are at least 70% cocoa or with cocoa nibs. Whether you choose to snack on them alone or incorporate them into a dish, nuts and seeds are an excellent choice for those on the Keto diet.
9. Beef Jerkey
If you're looking for a snack with a little bit of kick, beef jerky is a great option for Keto-friendly movie snacks. This high-protein snack will give you the energy to get through a long movie night without any guilt. Plus, it's usually pretty inexpensive and easy to find in stores.
When you're shopping for beef jerky, be sure to check the nutrition label and ingredients list. Look for options that are low in sugar and carbohydrates, as well as free of preservatives. Some brands offer sugar-free beef jerky, which can be a great choice if you're trying to keep your carb count low. You can also try making your own jerky using lean cuts of beef, or other proteins like venison, turkey, or salmon.
Beef jerky is an excellent source of protein, with around 15 grams per ounce. It's also a great source of essential minerals like zinc, iron, and potassium. Plus, it's an incredibly portable snack that won't take up much space in your bag. So don't forget to add some beef jerky to your Keto movie snack list!
10. Sugar-free Gum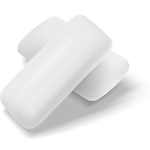 Gum without sugar or artificial sweeteners is a great way to give yourself the feeling that you're eating without actually taking in any carbs or sugars that can ruin your Ketosis. Plus it helps to reduce cravings and has been shown to improve oral health. However, many brands of gum contain sugar and high-fructose corn syrup, which can cause an increase in blood sugar levels and make it difficult for people on the Keto diet to stay in Ketosis. Fortunately, there are several sugar-free gum options available that are suitable for those following the Keto diet. These gums are sweetened with alternative sweeteners like xylitol which won't raise your blood sugar levels. They also usually come in delicious flavors like mint, berry, and citrus. So, if you're looking for a tasty snack while watching a movie without ruining your Ketosis, sugar-free gum is a great option.
Guidelines For Keto Movie Snacks
Consider taking a Keto supplement if you are looking for a way to keep up your ketosis even while enjoying a movie night. Keto supplements contain ketone salts and are typically composed of sodium, potassium, calcium, and magnesium bound to either acetoacetate or beta-hydroxybutyrate (BHB), which are the two main types of ketones. Taking a ketone salt supplement will raise your blood ketone levels, providing an extra boost of energy and helping you to stay in ketosis.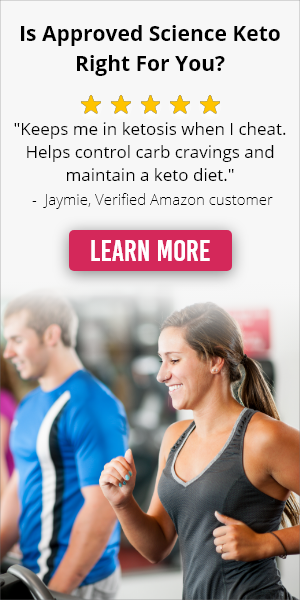 When snacking on movie night, it is important to keep moderation in mind. To maintain Ketosis, the key is to make sure that the snacks you choose are low in carbohydrates and high in healthy fats. Additionally, snacks should be relatively small in size, so you don't overindulge and consume too many carbs. When selecting a snack, look for snacks that are high in fiber and protein, as these will help to balance out any excess carbohydrates.
Remember, the goal of a Keto diet is to restrict carbohydrate intake, so it is important to be mindful when snacking. Many dieticians agree that consuming over 50 grams of carbohydrates can kick your body out of Ketosis, and many Keto dieters aim for a lower goal of 20 grams of carbs per day. In order to ensure you don't go overboard on the carbs, calculate how many carbs are in the Keto movie snack you prepared and don't serve more carbs than are allowed in your diet.
Want more Keto-friendly snack recipes? Check out our post on Guilt-Free Keto Halloween Recipes. Or, if you need a drink to go with your keto movie snacks, let our 5 best keto smoothie recipes inspire you!