Your Remedy for Restless Leg Syndrome
Restless Leg Syndrome (RLS) affects millions of people, causing discomfort and hindering sleep. Fortunately, Restlex™ by Approved Science® can help manage symptoms of RLS and improve quality of life. But, what's inside Restlex™ pills? Is it safe? We answer all your questions and more! If you've been thinking about trying Restlex™, keep reading to discover real Restlex™ reviews and get the answers you are looking for.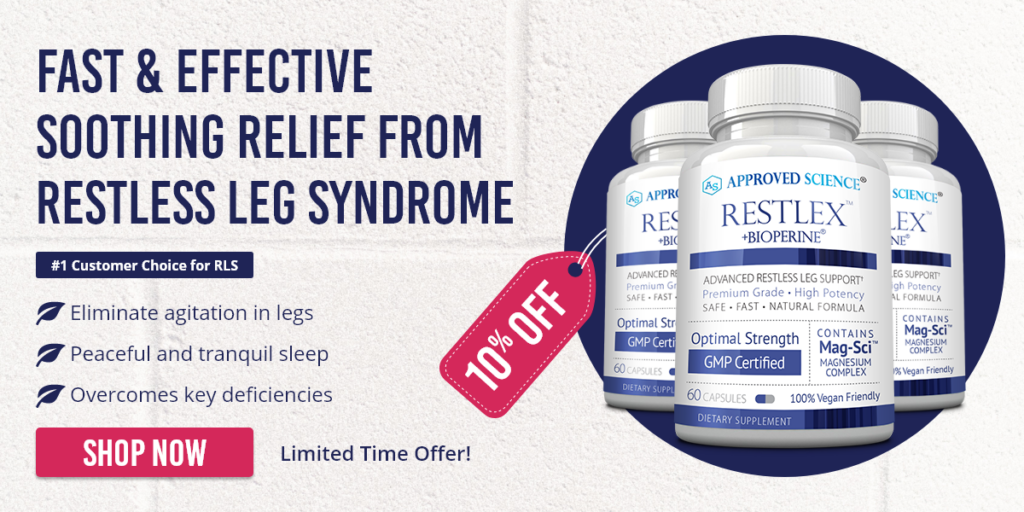 Restlex™ Reviews – What do Customers Say About It?
"It has stopped my leg cramps! And I have been able to sleep a lot better! It contains most of the vitamins I already was taking, so I don't have to take a bunch of different meds! They are a bit big, that's the only downside." - CL Howert
"This is the best for dealing with restless legs. I couldn't sleep. After taking it for a week I started to be able to sleep. Life saver." - Dolores K.
"I was skeptical about this but I wasn't getting relief with other stuff but I couldn't believe that it was actually working!! I take two at bedtime and can sleep well." - Lovella B.
"Restlex works very well. The prescription my doctor gave me caused me to have terrible side effects! Restlex relieves my night leg movements so I can go to sleep easily and stay sleeping all night. No side effects! What a relief!!" - E. Heise 
"I use this product for restless legs! It has helped a great deal. I encourage anyone with restless legs, or having trouble falling asleep to use this product. It could change your life!" - Linda S.
"I have struggled with RLS for years, trying everything natural I could because I cannot take the medication that would normally be suggested. I found this and although there are times I still get RLS, it is nowhere near as bad as it once was. I've been taking this for a year and went from 5-6 nights a week kicking and cramps, to about twice a month. Just like everything, results will be different for everyone." - Kristie
Does Restlex™ Have Side Effects?
The ingredients in Restlex™ are all natural and should not cause any side effects. However, it is worth mentioning that if your body is not deficient in vitamins and minerals that may cause restless legs, such as Magnesium, you may experience unwanted side effects.
It's important to note, based on some Restlex™ Reviews, some customers found the pills to be slightly larger than usual.
Is Restlex™ Safe?
Every Approved Science® product must undergo a rigorous research and evaluation process. Every product recommended and/or formulated by Approved Science must meet certain quality standards to be worthy of our seal of approval. Some of these are included below:
Contain high quality natural ingredients based on scientific research and development
Contain adequate dosage, potency and standardization based on clinical studies
Abide by and comply with quality assurance/control standards (cGMP certified, FDA registered and US Pharmacopeia adherence) (1)
Monitored and tested by third party organizations
Be pesticide and contaminant free
What's Inside The Pill?
Restlex™ contains an all-inclusive formula of the key vitamins, minerals and herbs to combat deficiencies and promote a more restful night's sleep.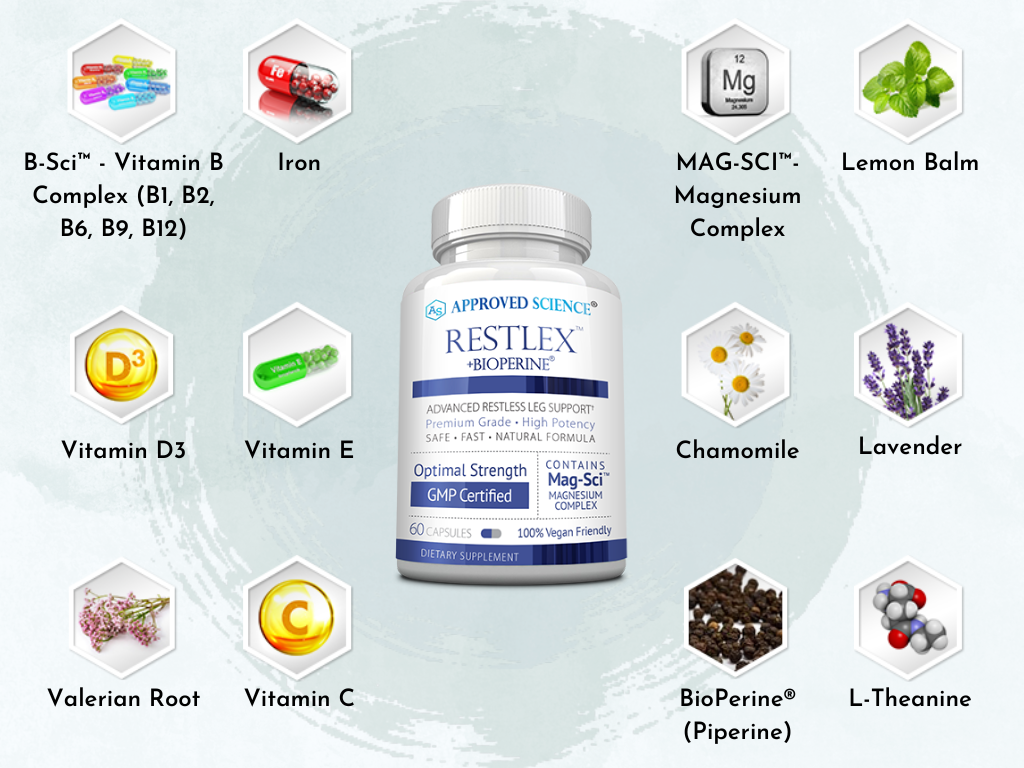 Where To Buy Restlex™?
Restlex™ is available on the Approved Science® website as well as on Amazon (2). Purchase it today and get 10% off.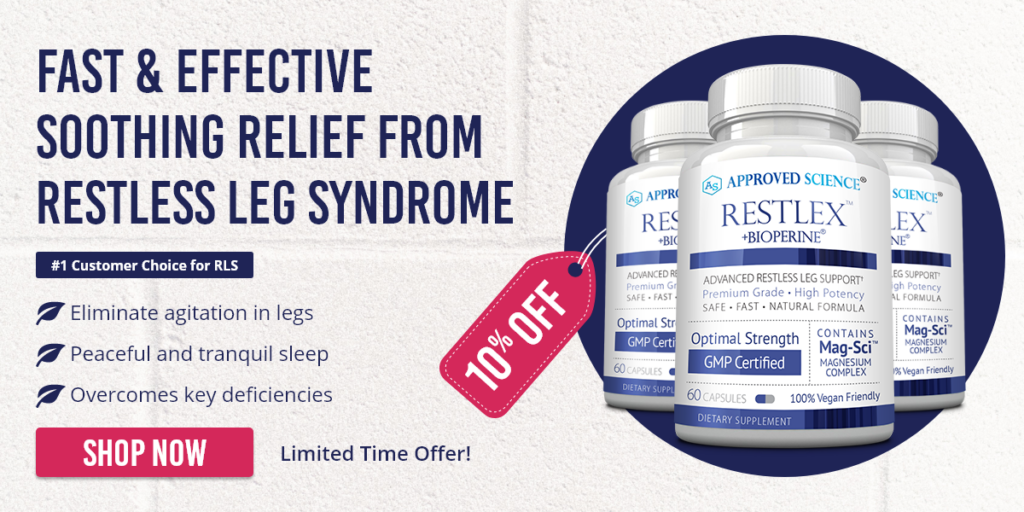 Can I Return Restlex™?
All Approved Science® products come with a 60-day money-back guarantee (provided that you are buying from authorized sellers).
Restlex™ Reviews: Try It Today With 10% Off!
Restlex™ can provide respite from discomfort and improve the quality of sleep. It can help those who suffer from restless leg syndrome. We compared it to other leading products and found it to be far superior. Restlex™ can lead to a more comfortable and peaceful night's sleep, leading to improved overall health and daily functioning. Try Restlex™ today and take 10% off your purchase!