What Are Cognitive Support Pills?
Researchers have linked several vitamins, minerals, herbs, and amino acids to cognitive function. Based on this research, supplement manufacturer's aim to make pills that provide the necessary nutrition for continued cognitive function. You don't have to sit back and watch your mind deteriorate without taking any action. With the right supplement, you can resist the effects of aging. The right supplement could be just what you need to support a healthy mind.
Click Here >>> Boost Your Brain Power With A 10% Discount On Neurexil™
Cognitive Support Overview: Neurexil™ vs. Prevagen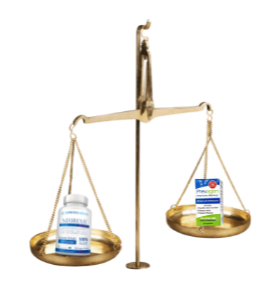 Prevagen is a well known cognitive support supplement that you may have seen on television or in stores like Walmart or Walgreens. It is manufactured by Quincy BioScience and often considered as the top product for preventing cognitive decline but it's time to take a deeper. Prevagen clawed its way to the top with deception and dishonesty. You can blindly fall for fancy marketing and waste your money on Prevagen like many others or you can make an educated decision by assessing the other options. Allow me to introduce Neurexil™.
Neurexil™ is a cognitive support supplement that hasn't yet achieved the wide-spread fame of Prevagen but deserves the spotlight nonetheless. In this post we'll examine the ingredients, safety, and reputation of each product. Once we consider all the data, we will be able to formulate a conclusion about which nootropic deserves to be the #1 cognitive support supplement.
Neurexil™ vs. Prevagen: Ingredients
Neurexil™ has a long list of active ingredients while Prevagen has a long list of inactive ingredients. This is an important distinction because active ingredients are responsible for causing positive changes in the body. Inactive ingredients are generally the ingredients that play a role in formulating a pill or capsule and offer little to no nutritional benefit. Some inactive ingredients cause negative effects. Let's delve into the ingredients to get a better picture of how these two products work.
Neurexil™ Ingredients:
The ingredients in Neurexil™ demonstrate a multi-action formula. Neurexil™ contains ingredients that have been scientifically studied and found to support nerve health, the synthesis of neurotransmitters, and the production of energy in the brain. Non-biased researchers with no link to Approved Science® have done studies on the effectiveness of these ingredients. To provide a few examples of scientific findings:
Huperzine A can cross the blood-brain barrier and has positive effects on cognition (1).
Participants in a study on the effects of Phosphatidylserine demonstrated improved learning and memory (2).
Gingko Biloba has consistently been found to improve attention and verbal memory (3).
If you're interested in finding out more about the function of each ingredient, you can view the infographic below or click the image to see it in large on the product's page: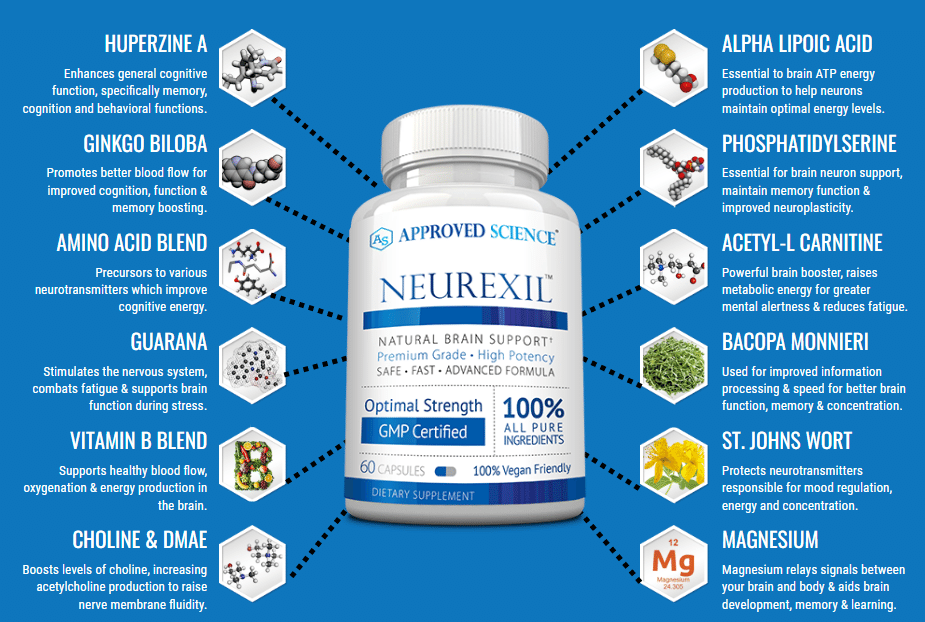 Prevagen Ingredients:
Prevagen's first active ingredient is Vitamin D3 as Cholecalciferol. Vitamin D deficiency has been linked to dementia (4) and therefore, the inclusion of D3 in this formula has legitimacy to it. Regardless of the effects on cognitive memory, Vitamin D is an essential vitamin that plays many roles throughout the body. Most Americans have a Vitamin D deficiency which can negatively impact their health so we 100% support taking a Vitamin D3 supplement.
The second and final active ingredient, which happens to be the pride of Prevagen, is called Apoaequorin. The marketers of Prevagen boast that this ingredient was originally discovered in jellyfish. The packaging even contains pictures of jellyfish to support the idea that this unique ingredient was extracted from jellyfish. However, the truth is that Quincy Bioscience bioengineers this ingredient. That is to say, the Apoaequorin in Prevagen is synthetic and made in a lab. The points Prevagen chooses to highlight in their marketing leads people to believe things that are false.
When it comes down to it, Apoaequorin is just a protein. The idea behind this ingredient is that the chemical bonds to calcium and can help optimize calcium levels in brain cells. However, research suggests that the body breaks down Apoaequorin during digestion and uses the amino acids before they can get anywhere near the blood-brain barrier (5, 6). The study that supports Prevagen was sponsored by Prevagen and though the study concluded that "Prevagen can improve improve aspects of cognitive function", external neuroscientists did not find the results to be significant (7). Furthermore, the Federal Trade Commission did not find that the advertisements of Prevagen aligned with the study's findings (8).
It's also important to note that the inactive ingredients in Prevagen include sugar, milk, corn starch, and soy which may be potential allergens or items not included in certain diets.
Neurexil™ vs. Prevagen: Safety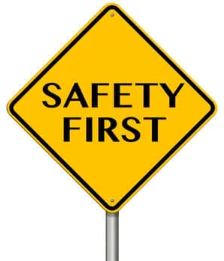 Neurexil™ is a natural brain support supplement that is safe. There are no reported side effects when it comes to taking Neurexil™. On the other hand, Quincy Bioscience claims that Prevagen is safe but there are many who would beg to differ. That is to say, Prevagen does not make any mention of the side effects reported in reviews across the web. They even go so far as to dodge the question regarding side effects in the FAQ section on their site.
When addressing the question "Are there any side effects with Prevagen?" they answer: "If you are concerned with any side effects, you may want to talk with your doctor before beginning Prevagen use." In this case, what they aren't saying is more important than what they are saying. Prevagen is not transparent about the fact that it may cause headaches, nausea, dizziness, constipation, edema, and high blood pressure (9). One review even reported experiencing hair thinning and hair loss as a result of Prevagen. Another reported having a seizure despite no previous neurological disorder. A different reviewer experienced what they referred to as "concentration blackouts" that sounds similar to short-term fugue episodes.
Across their site, Prevagen repeats again and again that it is safe but never mentions the side effects. This assertion of safety is based on a study that is tied to their company and tested on a small sample of rats over a short period of time. The study states that "There were no clinical or ophthalmological signs, body weight, body weight gain, food consumption, food efficiency, clinical pathology or histopathological changes attributable to administration of Apoaequorin. Any changes noted were incidental and in agreement with those historically observed in the age and strain of rats used in this study" (10). This means that they may have observed some negative side effects yet the researchers dismiss those effects as mere coincidence.
Bottom line: Prevagen is not safe, though the manufacturer, Quincy Bioscience, manipulates the facts and dodges questions to make you think it is. On the other hand, Nuerexil™ from Approved Science® does not have side effects and is indeed safe.
Company Reputation
Neurexil™ is made by Approved Science®, a brand with a great reputation. Approved Science® has high standards, GMP certification, third-party testing, and 60-day money-back guarantee that ensures customer satisfaction. Approved Science® has glowing reviews on sites like Review Critic (11) and Consumer Health Review (12) as well as a high satisfaction rating on Amazon. The average review rating for Approved Science® on Amazon is a high 4.7/5 (13). You can read more about Approved Science®'s reputation here.
Prevagen is made by a company called Quincy BioScience. Upon a quick search for Quincy BioScience Reviews, the first result displays that the employees themselves are unsatisfied with the company.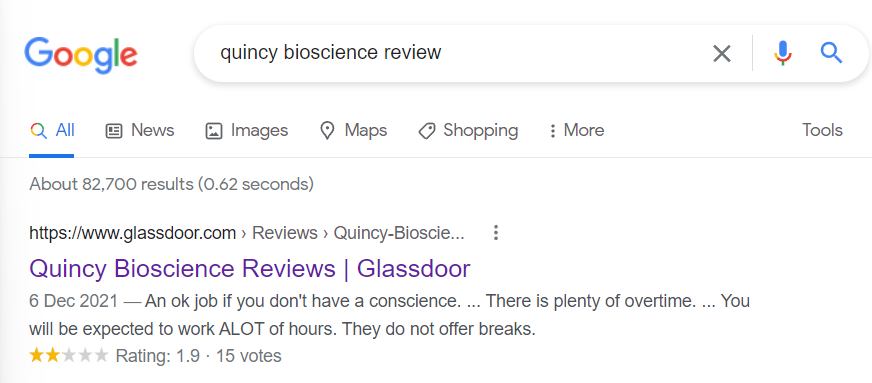 One of the former employees even admits that "there is little scientific backing [to the products] making it difficult to believe in the company's mission" (14).
Aside from employee reviews, we also discovered that the Federal Trade Commission and New York State charged the marketers of Prevagen with making deceptive claims regarding memory enhancement and cognitive improvement (15). While there are several positive reviews of Quincy BioScience or Prevagen, the company and product's reputation is far from impeccable.
Neurexil™ vs. Prevagen: Where To Buy
Both products are available online. In case the evidence hasn't convinced you to stay far away from Prevagen, here is a link to buy Prevagen. However, should you chose to buy Prevagen from its site, you should be aware that the terms and conditions state that a third-party is used for processing the payment and that Prevagen takes no responsibility for any breaches of credit card security. On the other hand, if the data has convinced you that Neurexil™ is the missing key in your cognition, you can buy Neurexil™ from Approved Science® with a 10% discount off your whole order. Purchases made from the Approved Science® site are secure and protected with the Norton Shopping Guarantee.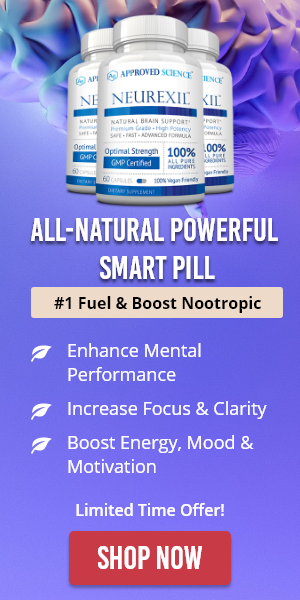 Neurexil™ vs. Prevagen: The Bottom Line
Before we conclude, let's take into account all of the data that we gathered and organize it in a nice, easy to read chart.
| | | |
| --- | --- | --- |
| | NEUREXIL™ | PREVAGEN |
| Marketing | Tries to accurately represent the product | Tries to deceive you into thinking it uses a natural jellyfish extract |
| Science | Uses unaffiliated studies to justify the ingredients | Uses biased studies to support ingredients |
| Side Effects | None reported | Yes, but never mentions them |
| Safe Ingredients | Yes | No |
| Company Reputation | Excellent | Has a disreputable history |
| Guarantees Safe Online Shopping | Yes, backed by Norton | No, accepts no liability |
| Customer Reviews | Positive | Mixed |
| Deserves to be #1 | YES! | NO! |
In conclusion, Prevagen is surrounded by murky waters while Approved Science® is open and transparent about Neurexil™. Don't waste your money on an unsafe product that doesn't work; make a smart purchase with Neurexil™- a product with science-back ingredients and safe for consumption. Try it today with 10% off!
Read More
Worried that you've been forgetting words while speaking? Read about the causes of memory disorders and what you can do to increase brain grey matter, improve working memory as well as natural remedies for brain fog.