Mother's Day couldn't come sooner! Moms around the world have been working tirelessly for their families. They put everyone else's needs ahead of their own it's no surprise Super Moms across the globe are eager to take some time to themselves. After all, they have most certainly earned it. Whether you are searching for a special gift to put a smile on your mom's face or you are a mom and want to pamper yourself this Mother's Day, we've got some great ideas for you!
1. For moms who need a break: a relaxing getaway
Moms that have spent the past couple of years running the household have earned a break from their motherly duties. If you are a husband reading this, then Mother's Day could be a great opportunity to take your partner away. You can chat with a friend, your folks, or someone that you trust to look after your children for a short while and book a weekend trip to your partner's favorite destination (1). It does not have to be an extravagant trip either, simply a short stay nearby that lets your partner relax and unwind. After all, you want to be close enough to your children to keep any stresses at bay but far enough from the household to give your partner a well-deserved break.
2. For moms who are on the go: a super energy supplement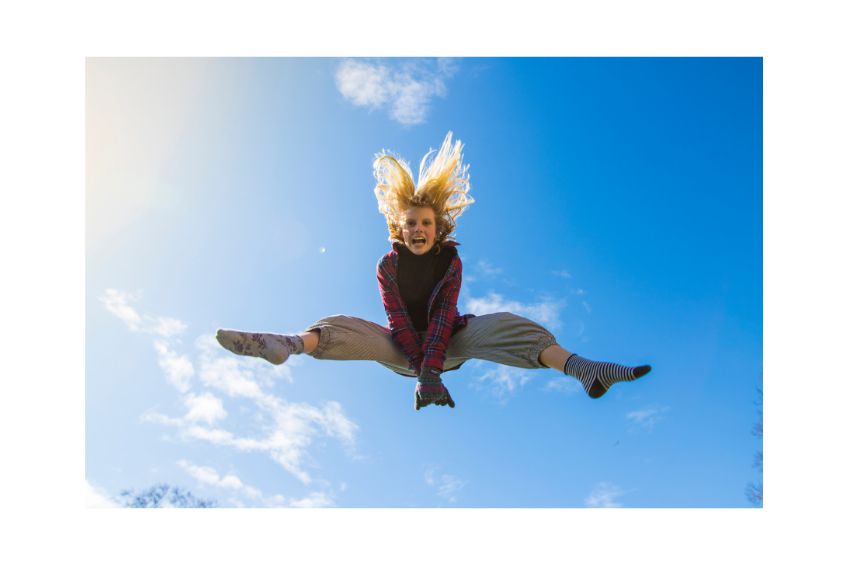 Moms are known for their ability to do everything all at once, and keeping the household running is tiring work. They will never show it, but moms will use all their energy to ensure their families are happy and healthy. When times are tough, a super supportive energy supplement could come in handy. Say thank you to your mom or partner for all their hard work with a health supplement designed to support the on-the-go mom!
3. For moms who love a good pamper: a spa treatment
Treat your mom to one of the best Mother's Day gifts this year, a vitalizing spa treatment at their favorite wellness center. You could book them a one-hour massage, hot stone therapy, facial mask, or manicure to reward them for all that they do for your family. Spa treatments let moms enjoy the perks of pampering without having to do anything themselves. They can sit back, relax, and feel their stresses melt away as they enjoy one of the best spa massages or treatments money can buy (2)!
4. For moms who love to look radiant: the best collagen powder
While a spa treatment is a great once-off pamper gift, you can also say thanks to your mom by gifting her one of the best Collagen powder products on the market. Instead of simply supporting the skin from the outside, these incredible supplements work within the body to provide efficient noticeable results. Collagen powder is one of the hottest trends in the health and wellness industry as it is the easiest way to improve skin health. With a high-quality supplement in one's daily beauty routine, moms can look and feel as radiant as ever.
5. For moms that love comfort: cozy slippers and a robe
After a long day of work and caring for one's family, there is no greater reward than to slip into something comfortable and snuggle up onto the couch with one's partner. For the moms that don't want anything extravagant but just a little time to unwind, a cozy pair of plush slippers and a robe is the perfect gift. You can pair this gift with some delectable hot chocolate and a tray of delicious chocolates to create the ultimate evening comfort pack for mothers that go above and beyond.
6. For the active moms: a brand new yoga mat
Yogi moms love to take some time out of their morning to clear their minds and support their fitness with a light stretch on the patio or in the living room. For moms that are avid yogis or those that have expressed an interest in learning, you can surprise them with a brand new yoga mat that they can use daily. When looking for yoga mats, keep your eyes peeled for those with beautiful designs and superior construction. Browse product reviews to find a suitable mat and one with an aesthetic that they will love.
7. For moms who love to cook: a new kitchen gadget
Has your mom been on the hunt for a new food processor? Does your wife love to express her creativity through baking? New kitchen gadgets are great gifts for mothers that love to cook (3)! You can search for something to add to your mom's arsenal of kitchen tools, like a powerful vegetable slicer or an air-fryer. These products double-down as additions to support a healthy family. Your mom or significant other will love cooking with new technology that makes their life easier, promotes a healthy family lifestyle, and supports their culinary hobbies.
8. For moms who love to write: a new daily journal
Moms that love to journal are always on the lookout for a new book and pens to write with. Surprise your mom with a simple but perceptive gift in a new daily journal paired with a quality pen. There is an array of journals out there suitable for all types of moms to choose from. Some are blank and let one unleash their creativity. Others offer prompts to ease the journaling process. Bullet journals are trending as they are great for moms that love to stay organized. You can view some top journals to purchase for your mom this Mother's Day here (4).
9. For moms that need a good night's sleep: a down duvet
Spoil your mom with a down duvet and Egyptian cotton linen this Mother's Day for them to enjoy a good night's sleep every night! This winning combination is the ultimate way to improve one's quality of sleep and stay warm and comfortable on a cold winter's night. If your mom is having an especially hard time sleeping, then you could also consider adding a sleep support supplement that can help her in the evening. Sleepsyl™ by Approved Science®, for example, is an all-natural and clinically proven product that reduces sleep disturbances, supports the natural sleep-wake cycle, and increases serotonin levels. This supplement can complement a plush duvet and Egyptian cotton set.
10. For the morning mom: an espresso machine
Morning moms fancy a freshly brewed coffee, and there is no better coffee than one that comes from an espresso machine. Treat your mom or significant other to the best coffee that they have ever had this Mother's Day made in their very own espresso machine. They will wake up excited every morning to try the collection of blends that you buy to complement their brand new machine!
Your Best Self-Care Gifts for Moms
As Mother's Day is on its way, why not spoil your mom or significant other with a special gift to say thank you for all that they do for your family? From a relaxing getaway to the best collagen powders for one's skin, a cozy pair of slippers, and an espresso machine, these ideas are great for all types of Super Moms out there!