It's always the same day every year, but somehow Valentine's Day manages to sneak up on all of us. Giving a thoughtful and creative gift on a day dedicated to showing your love, can be daunting. The key is to figure out what type of present your partner enjoys. Some prefer an experience while others adore sentimental presents, it can all boil down to your partner's love language. Either way, this ultimate Valentine's Day gift guide is designed to spark your imagination and give you some inspiration to make this day of love even more meaningful than the last. Let's take a look at our top gifting ideas for 2022!
A Letter, Poem, Or Lovely Piece Of Writing
You may find it difficult to express your love through a product like clothing, jewelry, or flowers. Maybe you don't think these material items are all that special or romantic. For some people, gifts simply don't cut it. The same may go for your partner receiving your gift. If they are more in tune with words of affirmation than other forms of displaying love, then a piece of writing may be the answer you've been searching for. So why not try to put pen to paper this Valentine's Day and express your emotions through a letter, poem, or even a song. You could grab a guitar or whip out your keyboard (assuming you know how to play) and dedicate a piece of music to your loved one. You could write a short story or send your letter via post so that it is a complete surprise. However you decide to gift your written expression of love, you can rest assured knowing that writing from the heart can be one of the most sentimental gifts to give this Valentine's Day.
Collection Of Photo Memories Or Journal
Another less traditional Valentine's Day gift than a store-bought item is a photo journal. Photos that you and your partner have taken during your time together are living proof of your love and adventures. You can choose to package these in a diary of sorts or photo album, selecting a combination of classy, silly, and memorable photos that show off you and your significant other. The great thing about this gift is that it is timeless. You will hold onto it for a lifetime, and possibly hand it down to your kids someday. Your collection is also unique to you, shared by no other couple on the planet. For partners that are more visually inclined, a customized photo journal is one of the best gifts that they can receive.
Select The Best Supplements
If you have been paying close attention to your partner's wants and needs, then you may have picked up a specific area for supplements to shine. You may have noticed that your partner has been feeling lethargic and battling with work. Maybe they are trying to take on too much this new year. If that were to be the case, you could consider a well-being supplement that supports them on their health journey. For example, Approved Science® Electrolyte Powder enhances energy and supports recovery. This type of gift could give your partner the added benefit of post-workout recovery if they are particularly interested in the gym, physical exercise, or other sports. The important thing about choosing supplements as your Valentine's Day gift is not to make them too on the nose when it comes to looking after oneself. Rather, you should think about ways to position the gift as a means to help your partner achieve their goals.
Plan A Gorgeous Surprise Getaway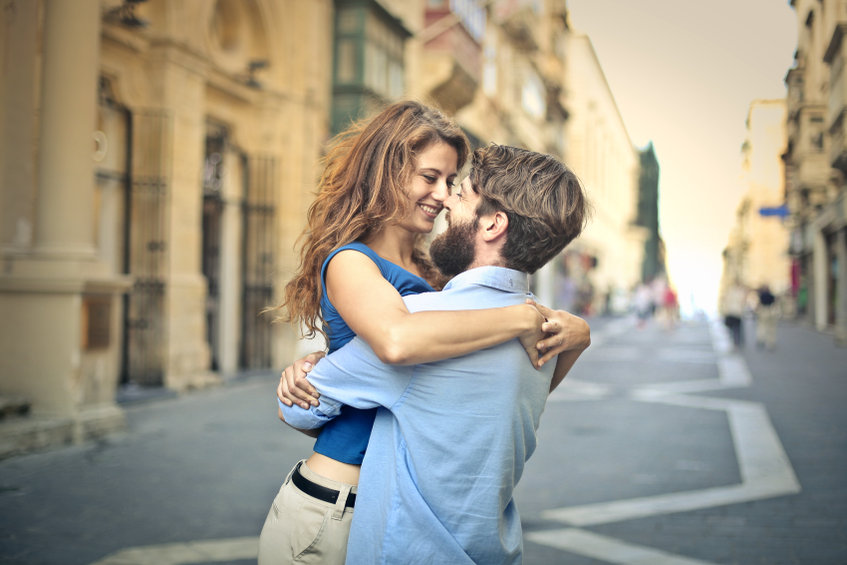 If your partner is not one for material gifts and is more experiential, then Valentine's Day is the perfect time to plan a surprise getaway. Think about the types of destinations that your loved one is interested in and start looking for accommodation in this category. For example, if they love the ocean then a seaside vacation would be great but if they are more interested in walking around nature then look for unique forest accommodations to make the trip special. Also, try to think about the meals that you will eat while you are away. You could arrange catered accommodation or cook your partner's favorite meal. Also, decide on one or more activities to do while you are on your trip. If it has been a tough start to the year, then your partner will certainly be interested in a cheeky spa treatment. Sure, planning a getaway can be a costly endeavor. But, you can couple this as a Valentine's Day gift and much-needed vacation after a solid start to the year. When planning, keep the following tips and tricks in mind as you hope to make your trip an unforgettable one.
Small Surprise, Big Collab
Sometimes gifting can be daunting as we are not sure whether or not we are choosing the right thing for our partners. Yes, partners will be happy for whatever the gift is as the thought counts. But, there is no better thing than choosing something that is one hundred percent what your partner wants. That's why there is no shame in a little collaboration this Valentine's Day. Instead of selecting a watch or a piece of jewelry that you think your partner might like, include them in your thought process. They don't have to choose the exact piece that you will gift, but they can help give you a better idea of the styles that they are interested in or a combination of materials or specific things that have caught their attention already. If you decide to collaborate on Valentine's Day this year, then still go ahead and get something small to sweeten the deal. Even a box of chocolates and a bouquet of flowers would be a greatly appreciated cherry on top of your Valentine's Day gift.
Tick Off Something On Your Bucket List
What better time of the year than to tick something off of their bucket list together? Even better, you guys have a shared bucket list and you both will enjoy the pleasures of doing some fun and unique this Valentine's Day. If you aren't sure of what is on your partner's bucket list, then don't stress because there is still enough time to figure it out. Use the next few weeks to suss out things that they have been dying to do and set the ball in motion to make it a reality.
Pick Out Postcard-Perfect Plants
Spruce up your home and win over your partner's heart with some beautiful house plants this Valentine's Day. Instead of settling for a bouquet of roses that will inevitably die, purchase some picturesque household plants to fill up some space in your home and your partner's heart. Think about what plants interest your partner, their favorite colors, and fragrances, and select plants based on your research that will showcase how attentive you are to their wants and needs.
Your Last Minute Take Away
There you have it, our ultimate Valentine's Day gift guide for 2022. Remember that you don't have to spend a fortune to show your loved ones how much they mean to you. Just listen to them, take note of their wants and needs and plan an experience, make a gift, or purchase an item that will showcase your love of them.