The Covid-19 pandemic has reignited the realization that a healthy immune system is essential to fighting the spread of harmful diseases and reducing the risks associated with contraction. The virus's ability to target immune function and cause severe stress on internal bodily systems has urged scientists and authoritative medical sources to encourage individuals to maintain healthy habits across the board that also promote better immune function. It is the hope that people are able to strengthen their immune systems to the point that they are more capable of managing symptoms associated with harmful bacteria and disease.

But questions remain around whether or not it's actually possible to boost one's immune system, and in this article, we will assess this possibility as well as share some insight into how getting outside and getting active can support healthy immune function.
The Importance Of Healthy Immune Function
While the notion of boosting one's immune function is enticing, the ways in which one can do so are still debated and questioned in the health and wellness industry. This is because the immune system is not one single entity, like an organ, but a collection of internal body parts, organs, and other biochemical components. In essence, several facets of the immune system are impacted by an array of activities, making it difficult to assess the specific impact of one such human activity. That said, a system requires balance and harmony to function effectively and this is true for strong immunity.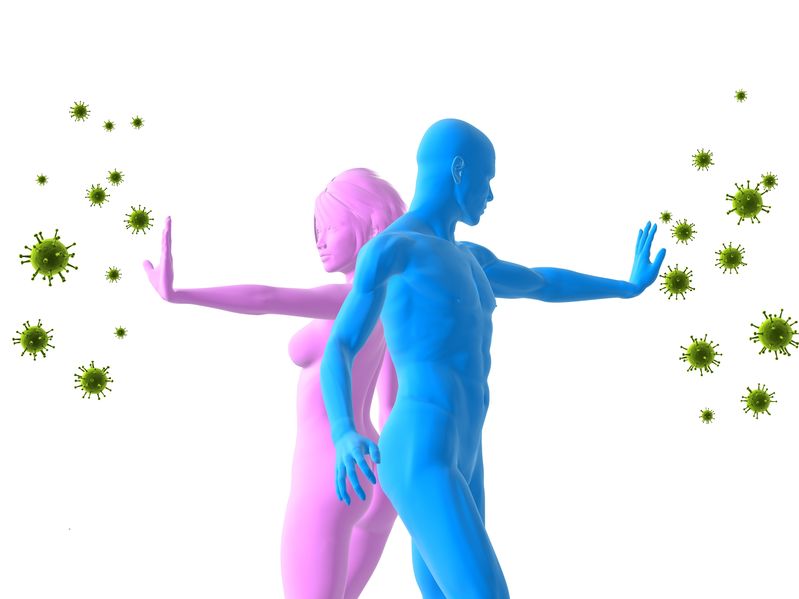 The importance of possessing a strong immune system relates to its ability to operate effectively and efficiently within the body. It is a key system in the body and your overall well-being is at risk if it does not operate to its optimal potential. The primary characteristic of the immune system is to protect the body against harmful substances, germs, and cell changes that could lead to threatening infection or illness. For this reason, doing whatever you can to maintain healthy immune function is critical.
A Few Ways To Strengthen Your Immune System
Let's take a closer look at some of the basic healthy lifestyle habits that you could introduce into your daily routine to potentially strengthen your immune system, support your overall wellbeing, and combat the risks presented by harmful germs and diseases.
Exercise regularly: the go-to immune-supporting tactic since a physically fit body supports the body's internal functions.
Support with supplements: several clinically proven supplements bolster the body's defenses, protect against cold and flu symptoms and strengthen and boost the immune system.
Maintain a healthy diet: consuming a well-balanced diet that contains lean meat, plenty of fruits and vegetables, and minimal carbohydrates is one of the best ways of maintaining proper health and immune support.
Minimize stress: increase in stress hormones is said to have a link with weakness in the immune system.
How Getting Outside Can Support Immune Function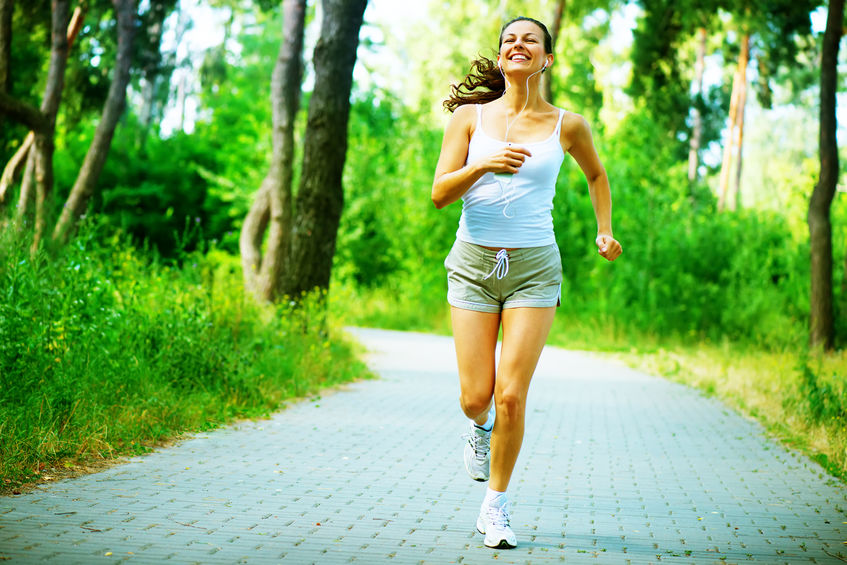 Getting outdoors is extremely beneficial as a lot of what the human body needs can be found outside of the confines of your home. Getting outside can support your overall wellbeing in several ways and it is these reasons that lead many to believe in the importance of outdoor activity to support immune function. Let's have a look at some of the benefits of spending some time outside:
Vitamin D
Vitamin D is an essential nutrient that is not commonly found in food. Mushrooms offer a level of Vitamin D, however, it is best received from contact with the sun. Vitamin D helps to support the immune system, strengthen bones, and improve mineral absorption.
Sleep
Being outdoors helps reset one's internal sleep cycle. Better quality sleep helps to support the immune system since a lack of sleep inhibits the production of infection-fighting antibodies and cells.
Fresh Air
There's nothing quite like fresh air. Pollen, dust, and mold within one's home can block airways and carry bacteria that could lead to infections or illness. Fresh air, on the other hand, supports healthy immune function as the body receives ample oxygen needed to strengthen white blood cells that work to eliminate bacteria and germs.
Limit Exposure
From the coronavirus to other harmful diseases, indoor public spaces are rife with health threats. By getting outside, you can minimize your impact with public surfaces such as benches or tables as well as have the space to keep your distance from other people to avoid airborne infections. Limiting your exposure to potential immune threats is a simple step to supporting your immune health.
How Getting Active Can Support Immune Function
There's no denying that physical exercise is healthy for the body. From exercise's ability to boost your metabolism and thus support weight loss to the calorie-burning potential of a solid workout in the gym, regular exercise is essential if you want to maintain your physical health – from appearance to internal bodily functions. The same can be said for the immune system as exercise's ability to promote proper bodily function works hand in hand with immune support.

There is a growing amount of research into the direct association with strong immune health and being active, with the key factors including exercise's potential to improve blood flow, clear bacteria from airways, increase body temperature, strengthen antibodies, and reduce stress hormones. All of which align with the immune system's functions and the improvements in these areas mean that the immune system will be under less strain in the event of germs or virus contraction.

Another benefit of getting active is that it reduces inflammation, helping prevent the onset of chronic inflammation that could slow down the immune functions. Furthermore, recent studies suggest that frequent light exercise is linked to lower rates of upper respiratory infection. Doing exercise daily, whether it is a high-intensity workout or light yoga, not only helps boost mental health and wellbeing but also supports the immune system as it should experience fewer threats to deal with and prevents common problems that would require immune activity.
The Bottom Line
While conclusive scientific research into effective immune-supporting strategies continues to develop, there is an overall acceptance that maintaining healthy lifestyle habits does a great deal in strengthening one's immune function. A balanced diet containing sufficient nutrients coupled with an active outdoor lifestyle that could include running, cycling, and other physical exercise is said to be one of the safest ways to begin building your immune function and supporting your overall wellbeing.