With over 14,146 branches in the USA alone, there is no way to avoid passing a McDonald's on your way home. There is no doubt that their food is delicious, so delicious that it is an iconic childhood memory for most. But you can just smell all the carbs dripping from those golden arches from a mile away…or can you? Yes, McDonald's is a carbohydrate heaven filled with all the saucy good stuff, but did you know that is a way to fit this beloved fast food into your keto diet? Can this really be true? With a few adjustments to your order, you can safely eat McDonald's on a keto diet without sacrificing any of the ketones.
Staying Within Keto Limits At McDonald's
Before you get excited, there is one thing to keep in mind. Just because there are some keto items on the golden menu doesn't mean you should go overboard. Eating a home-cooked meal is always the healthier option, but sometimes life does get in the way of preparing every single meal from scratch. Opting for a McDonald's treat shouldn't be a regular thing, only when you are crunched for time. Enjoying Mickey D's once in a blue moon is perfectly fine, but it should not become a habit. Although some items are low carb, it doesn't necessarily mean they are healthy. 
Many of the foods are processed and lathered in vegetable oils. McDonald's is particularly fond of using soybean oil, which contains a high omega-6 fatty acid content that can cause inflammation when eaten in excess. The convenience and value for money and not to mention the sugar is what makes any type of fast food addictive. We are just attracted to speedy service and highly refined ingredients because of the dopamine rush. It can quickly develop into an unhealthy habit without even realizing it. If you don't have enough willpower to avoid visiting the golden arches frequently, then it may be best to scrap the idea entirely. However, if fast food isn't your kind of kryptonite, there is no harm in enjoying a fast food meal on rare occasions.
The Golden Rules
Knowing what to eat and what to avoid beforehand can make the ordering process a lot easier. It goes without saying that items such as buns, hash browns, doughnuts, pancakes, fries, and biscuits are a strict keto no. However, the fatty meats and protein-dense meals are exactly the types of items you should be ordering. Condiments, dressings, and sodas albeit diet soda all contain sugars and starches, the type of carbs you want to avoid.

Fortunately, McDonald's has done the work for you. Just take a quick peek at their website and all the nutritional data and macronutrient ratios you are looking for are listed by line item, you can even adjust the ingredients and it will calculate it automatically. Most branches also display this information on posters behind the counter. Some of the items on the menu also hold low carb titles, which cuts your work in half – no napkin equations required!

It may feel awkward ordering a bunless burger at first, but with the 68 million customers that enter their doors each day and with the rising popularity of the keto diet, McDonald's patrons are no strangers to these kinds of requests.
Keto All Day Breakfast Options At McDonald's
If you need a boost before the gym or haven't had time to make breakfast, then these are a few keto-friendly items off the Mickey D's breakfast menu.
Egg McMuffins
The standard Egg McMuffin equates to a total carb count of 30 grams, but if you order it without the muffin, it shaves off a whopping 27 grams. The Egg McMuffin contains eggs, Canadian bacon, processed American cheese, salted butter, and clarified butter.

Macronutrients without the muffins:

160 calories
11 grams of fat
3 grams of carbohydrates
12 grams of protein
Big Breakfast
This is the perfect high fat, moderate protein meal for any keto dieter at McDonald's. The standard Big Breakfast comes with scrambled eggs, biscuit, hash browns, sausage patty, clarified butter, and salted butter. This meal equates to 53 grams of total carbohydrates. If you scratch the biscuit and hash browns, the entire meal only delivers 2 grams worth of carbohydrates.

Macronutrients without the biscuit and hash browns:

340 calories
29 grams of fat
2 grams of carbohydrates
19 grams of protein
Sausage, Egg & Cheese McGriddles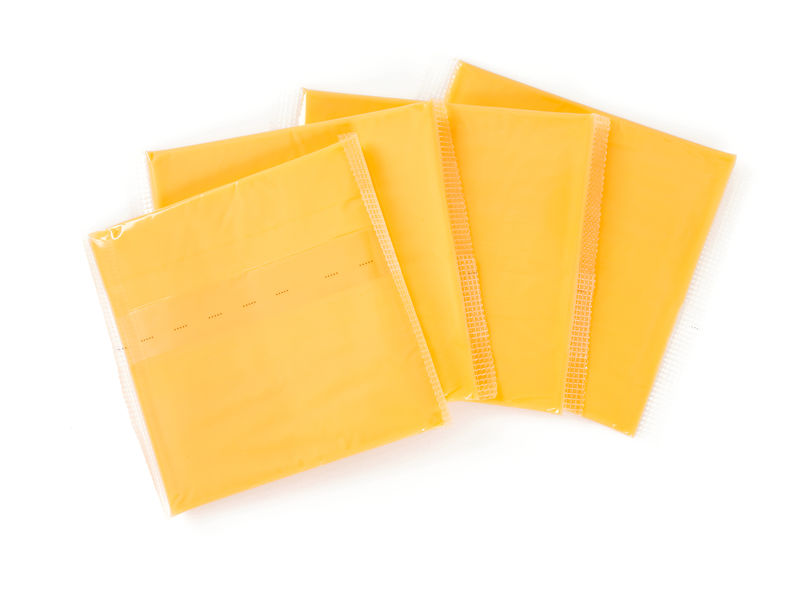 As the name of this meal suggests, it is filled with all the good stuff. Folded egg, sausage patty, processed American cheese, griddle cakes, and clarified butter. However, the griddle cakes give this meal a hefty carb count of 45 grams in total. If you order the Mcgriddle sans the griddle cakes, it takes the carb count down to 4 grams in total.

Macronutrients without the griddle cakes:

310 calories
26 grams of fat
4 grams of carbohydrates
15 grams of protein
These are just a few options but the same rules apply with the other breakfast options available. Leave out the griddles, muffins, buns, hash browns, and condiments to make it the ultimate low carb McDonald's meal.
Popular Keto Burger Options At McDonald's
Burgers are McDonald's specialty. Their artisan rolls are soft and topped with sesame seeds. As good as it sounds, the buns will send your ketone levels plummeting. A single bun equates to almost 28 grams of total carbs, which is more than half of the recommended allowance on a keto diet. Fortunately, most fast food joints are getting behind the keto diet lifestyle and some branches even offer bunless burgers wrapped in lettuce leaves for that extra touch. 

Let's take a look at the nutritional value of the two most popular burgers on the menu:
Big Mac (No Fries)
This iconic burger needs no introduction at all. It comes fully loaded with shredded lettuce, Big Mac sauce, beef patty, pickle slices, chopped onions, and processed American cheese. The normal burger with the bun delivers a total of 46 grams of carbs. Without the bun, the meal totals to 7 grams of net carbs. If you want to make it even more low carb, then leave off the Big Mac sauce too.

Macronutrients without the bun and Big Mac sauce:

240 calories
16 grams of fat
5 grams of carbohydrates
18 grams of protein
Quarter Pounder With Cheese Deluxe (No Fries)
The beef patty, Roma tomato, lettuce, bun, cheese, pickles, onions, ketchup, mayonnaise, and mustard that make up the Quarter Pounder equates to a net carb count of 44 grams. To make this delicious burger low carb, leave off the bun, ketchup, and mayo. The mustard does not contain any sugar and is a keto-friendly condiment.

Macronutrients without the bun, ketchup, and mayo:

350 calories
25 grams of fat
6 grams of carbohydrates
25 grams of protein
Other Menu Items at McDonald's
McDonald's also offers delicious salads for those who are more health-conscious and prefer to play it on the safe side when it comes to carb count. Depending on which branch you visit, there are quite a few salad options available to choose from. The side salad only contains 2 grams of net carbs per serving and delivers a substantial amount of vitamins and minerals. If you are feeling a bit more adventurous then the Bacon Ranch Grilled Chicken Salad is also a good low carb option (13 grams of fat, 8 grams of carbs and 39 grams of protein).

When it comes to beverages, it's always best to stick to water, but unsweetened tea or coffee with cream is low in calories and carbs too. The sodas may be diet, but they are chemical cocktails thanks to all the artificial ingredients and sweeteners and should be avoided even if you are not following a diet at all.  

McDonald's has proven time and time again that convenience is everything. Yes, the meals are loaded with hidden sugars and carbohydrates, but that doesn't mean McDonald's can't be enjoyed by keto dieters who are pressed for time. Make your own low carb meal by using the McDonald's nutrition calculator and tweaking a few of the ingredients.