You may have noticed a new addition to the skincare game, which most influencers are using in their tutorials and daily routines – a facial cleansing brush. This beauty tool has actually been around for many years but seems to be gaining a lot of attention thanks to the plethora of YouTube shows and other online beauty videos. On camera, we see how flawlessly polished the results look and of course, we also want to get in on the action but since we are all unique and our skin is not a one size fits all, you have to do some research beforehand to determine whether or not this is a tool that will improve the health of your skin or just exacerbate skin problems that you are already battling with.

If you are in the market to buy a facial cleansing brush or toying with the idea of adding this nifty tool to your collection then you are in the right place. We have compiled the ultimate guide on the different types of facial cleansing brushes, who will benefit the most from them and who should avoid them altogether.
What Is A Facial Cleansing Brush?
Think of a facial cleansing brush as an electric toothbrush for your face. The handheld, battery-operated device has a moving head that works in small repetitive motions to polish and cleanse your face.

Depending on the brand you buy, the device either works in back and forth or circular motions. Some brushes don't move at all but rather use gentle vibrations to loosen and remove dead skin. The more expensive brands utilize sonic technology, which creates up to 400 circular movements per second using a high frequency. The majority of facial cleansing brushes on the market today are considered sonic, however, the major difference between them is the type of bristles they use. Some brands offer soft bristles similar to a toothbrush while other brands offer silicon nubs. Choosing between these two options will all depend on the type of skin you have.
The Benefits Of Using A Facial Cleansing Brush
The main benefits of regularly using a facial cleansing brush are that it helps to exfoliate dead skin and reduces the appearance of fine lines and wrinkles.

The skin is an extraordinary organ that is able to regenerate itself every 28 days. In doing so, it sheds old dead skin cells in order to make way for new ones, which includes two very important anti-aging components – collagen and elastin. Using a facial cleansing brush helps to shorten this natural cycle, which in turn promotes the production of collagen, leaving your skin looking and feeling firm and plump.

The gentle oscillation of the brush also helps to stimulate the capillaries and increase blood flow in the skin not to mention how relaxing a gentle face massage feels! In addition to plumping and firming, a facial cleansing brush is a great tool for all those hard-to-reach spots and gives you a deep pore clean that your hands and a facial cleanser can't achieve alone. 
Is A Facial Cleansing Brush Good For Your Skin Type?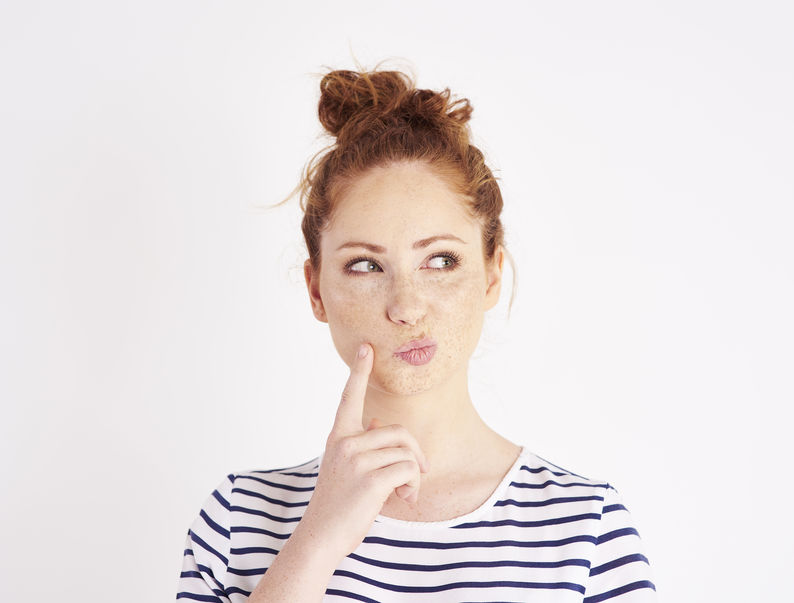 The benefits of these devices make them a very tempting buy, but just because it works for one person's skin doesn't necessarily mean that it will also work for yours. Your skin type also determines how often a facial cleansing brush should be used because of its deeply exfoliating properties. Using this simple breakdown of common skin types will help give you a clearer idea of whether or not buying a cleansing brush is a worthy investment for you.

Normal Skin – This is a broad term used to classify skin that is well balanced, meaning that it is not too oily but not too dry either. If this describes your skin type then incorporating a quality facial cleansing brush into your routine will deliver a lot of benefits without much change to the natural balance of your skin. The facial cleansing brush along with additional attachments like a micro polishing brush can also be used for weekly treatments.
Oily Skin – This skin type is defined as anyone who has an overproduction of sebum or also known as seborrhea. In addition to sebum, the skin usually has larger pores and more shine than normal skin types. Using a facial cleansing brush can be beneficial especially for deep pore cleansing. The exfoliation from the brush won't dry your skin out too much either and it will more than likely be less prone to breakouts if the brush is used and cleaned correctly. Much like normal skin, facial cleansing brushes can be used on oilier skin daily.
Dry Skin – there are many varying degrees of dry skin, however, the term refers to skin that is identified by a lower sebum production. As a result, the skin can become flakey, tight, and in some cases, it can be itchy. The skin can also appear to be rough and dull. A facial cleansing brush can be a valuable tool in removing the excess dry flakes, however, you should only use the brush once or twice a week on a low setting to prevent it from drying out further. It is also important to apply a good quality moisturizer after every cleansing. 
Combination Skin – This skin type is a mixture of both oily and dry skin. Usually, the skin on the cheeks is dryer than the skin on the T-zone (forehead, nose, and chin). A cleansing brush can provide some benefit, however, it should only be used once or twice a week. You can also use the brush on oilier parts of the face more often, which can help minimize breakouts and sebum buildup in those problem areas. But you still want to avoid using it on dry areas of the face as this can exacerbate the problem.
Problematic Skin – This broad term is used for acne-prone skin, eczema, psoriasis, and other conditions that cause inflammation to the skin. If you have any of these skin problems, it is best to avoid using a facial cleansing brush as it can cause these disorders to flare up. If you suffer from acne, it's best to stick to the traditional method of cleaning your face with a soothing face wash and gentle circular motions with your fingers.
Which Type Of Bristles Should You Choose?
As we mentioned earlier in the article, most sonic cleansers either come with nylon bristles similar to a toothbrush or fine silicone bristles. If you are lucky, some brands offer both types of heads in one pack.

Silicone bristles are more suited for sensitive skin because they are not as abrasive as nylon bristles. At first, the silicone bristles may feel firmer than the soft nylon bristles, but over time, they will get softer. Nylon bristles can still be used on sensitive skin when used on a low setting, however, you need to be cautious about how much pressure you apply. 

Those who have normal or oily skin will benefit the most from the nylon bristles because it offers a deeper exfoliation that helps to remove dirt and bacteria deep within the pores.

Ultimately both nylon and silicone brushes are a good choice for most skin types but when it comes to cleaning the bristles and keeping bacteria out, silicone has the upper hand. The nylon bristles take much longer to dry and sometimes you may miss some dirt hiding in the bristles after cleaning the brush. Bacteria starts to multiply within the clumped bristles and eventually makes its way to your face the next time you use your brush.
What Facial Cleanser Should Be Used With A Facial Cleansing Brush?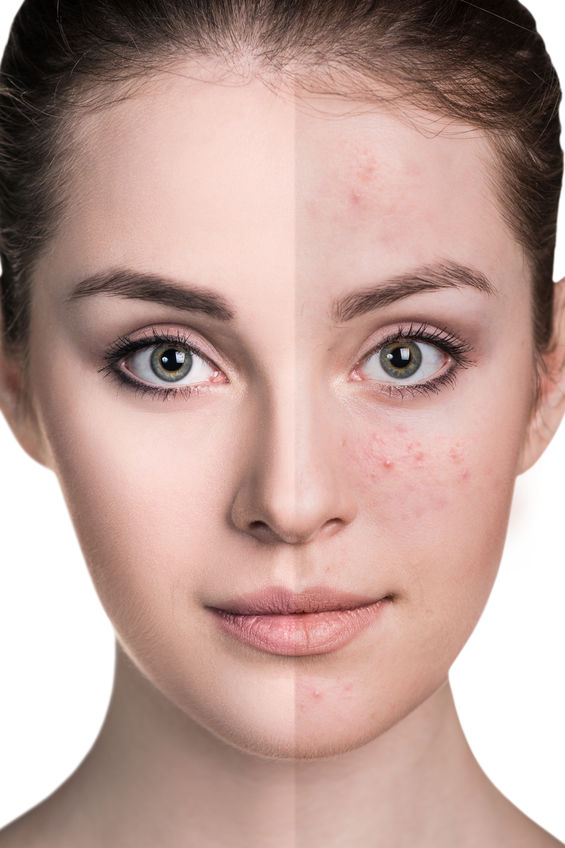 Many people panic after using the brush for the first few times because it is known to cause breakouts. However, dermatologists have noted that breakouts are a completely normal side effect that will subside once your skin has adapted to the new skincare routine. The reason breakouts occur in the first few weeks is because the brush is removing excess dead skin that has been building up, which sometimes makes its way into our pores and causes a blockage. Once the facial cleansing brush has removed all the buildup, your skin will start to calm.

In the first few weeks, use a gentle facial cleanser that has acne soothing ingredients like benzoyl peroxide, glycolic acid, salicylic acid, niacinamide, and hyaluronic acid which help reduce inflammation, rehydrate the skin, and combat acne-causing bacteria that builds up in the pores.

Once your skin has settled and gotten used to the facial cleansing brush switch from an acne-specific facial wash to a cleanser that is suited for your skin type with nourishing oils and botanicals. It is also important to remember not to use an exfoliating facial scrub or a cleanser that contains abrasive beads with the brush as it could break the skin and cause inflammation.
Tips To Keep In Mind When Using Your Facial Cleansing Brush
Always remove your makeup first with a cleansing balm or micellar water.
Ease your skin into your new routine. Instead of using the brush daily, use it once or twice a week to start with.
Don't overuse the brush as this will dry out the skin.
Be gentle. Pushing down too hard can actually cause burns similar to rug burn on your face.
Don't use the brush around the eyes. The skin is extremely delicate in that area and you could cause some serious harm to yourself.
Don't use the brush on any other part of the body. As tempting as the results look, it is only designed for the face.
Always wash and sterilize the brush before the next use.