There's a reason Starbucks is the go-to coffee run hotspot for early birds and coffee shop freelancers. In fact, there are several reasons including the efficient service, friendly atmosphere and, best of all – healthy food and drink options to fuel up with when you're looking for a quick pick-me-up. The need for fast food-style healthy food and beverages is increasingly important, and Starbucks has bridged the gap left by modern fast-food chains and the healthy food industry by supplying patrons with quality brain-boosting and wellbeing supporting goods grabbed on the fly. 

Whether you're still planning a healthy eating regime, which you can do easily with these helpful tips, or supporting your nutrition with quality supplements such as CoQ10 MD™, you can easily incorporate the 7 healthiest food and drink options from Starbucks into your daily routine to double-down on the health benefits of the brand's nutritiously delicious beverages and snacks!
1. Grilled Chicken & Hummus Protein Box
If healthy is the name of the game, then this grilled chicken and hummus protein box is all the rave. Protein is essential for the body's functions and a high-protein diet is an incredibly great way to stay in shape. Studies showcase that protein consumption is linked to weight loss and weight management, making this protein box the go-to snack for those hoping to shed pounds and keep them off permanently. Furthermore, protein consumption is said to halt feelings of hunger as well as increase feelings of fullness, encouraging individuals who are on protein diets to reduce their food consumption that would otherwise increase their intake of calories. Beyond the low-calorie, low-sodium health benefits of Starbucks' grilled chicken and hummus protein box, the deconstructed sandwich without the bread is a delicious and convenient lunch for busy go-getters.
2. Chickpea Bites & Avocado Protein Box
We could harp on about the benefits of protein for ages. After all, protein offers several additional benefits including lowering blood pressure, increasing bone density, boosting metabolism, and so much more. The benefits of protein are linked to the fact that Starbucks has concocted a range of protein boxes for health-conscious consumers. However, everyone's tastes differ so the range caters to palates of all preferences. This particular box includes the health craze ingredients avocado and chickpeas, famously found in all the healthiest meals for their high concentrations of fibers, minerals, and healthy fatty acids. The chickpea bites in this box are a healthy alternative to chicken nuggets that can be effortlessly dipped into Starbucks' signature guacamole for a mouth-watering textural extravaganza that is low in calories and sodium.
3. Nonfat Cappuccino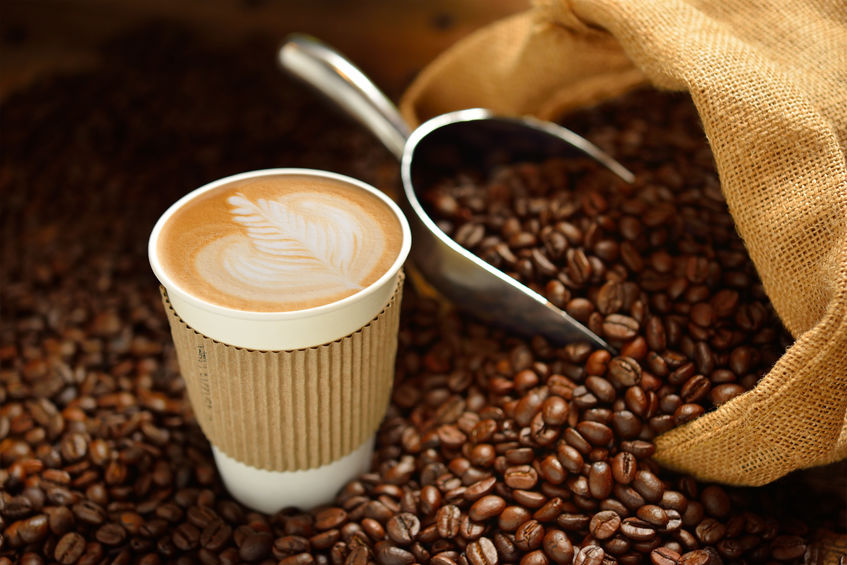 If you're looking for a classic coffee flavor without all the added fat and calories, then Starbucks' essential Nonfat Cappuccino should be your go-to energy-boosting beverage. The foamy and sensational signature coffee combines a potent and caffeine-packed espresso shot with the delightfully frothy characteristics of a traditional cappuccino minus the fat. A little sprinkle of cinnamon or nutmeg over the foam elevates the flavor profile and brings this bubbly brew to life for a delicious start to the day or mid-morning boost. The Nonfat Cappuccino contains as little as 60 calories, and for the flavor-loving coffee drinker, there is also the Skinny Vanilla Latte as a healthy alternative that only includes 100 calories.
4. Shaken Iced Green Tea
Some of us want the benefits of caffeine's energy-enhancing qualities without the strong and bold flavor of coffee. That's where green tea comes in to shake things up and offer Starbucks' consumers an enticing and fresh, cold alternative to a steamy cuppa joe. This sweet and surreal non-alcoholic tea-based cocktail combines lemongrass, mint, and lemon verbena to give it a zesty kick on the final notes, and satisfy one's afternoon summer cravings during the workweek. What's great about the Shaken Iced Green Tea is also that the benefits of green tea go far beyond purely energy-boosting. Green tea contains important, healthy active biocompounds including polyphenols and a catechin known as epigallocatechin-3-gallate (EGCG). Polyphenols are responsible for reducing inflammation and fighting cancer while EGCG is an antioxidant that fights free radicals and prevents cell damage. Green tea may also increase fat-burning potential for its ability to boost an individual's metabolism.
5. Spinach, Feta, & Egg White Wrap
Wraps are all the rage for individuals who still want the convenience of a handheld food item that holds healthy and flavorful ingredients, in this case, spinach, feta, and egg whites. Wraps contain fewer calories than traditional bread and egg whites are a far superior health alternative to whole eggs as yolks contain high levels of dietary cholesterol which authority resources pinpoint as being unhealthy for one's diet. The inclusion of spinach is extremely beneficial as the leafy green is packed with essential vitamins, minerals, and nutrients, including Vitamin A, C, Folic Acid, and Iron to name a few. All of these key compounds come together to give spinach its title as one of the healthiest foods on the planet, not just as the iconic muscle-enhancing snack of Popeye the Sailor Man. The final touch of feta and sauce gives the veggie-packed breakfast a flavorful kick worthy of a wholesome lunchtime munch.
6. Turkey Bacon, Cheddar, & Egg White Sandwich
It's hard for most to find something as satisfying as a bacon sandwich but with the health benefits associated with Starbucks' stringent guidelines. Hence, you'll unlikely find anything quite like the store's famous turkey bacon, cheddar, and egg white sandwich. The turkey bacon is the key ingredient, containing far fewer calories than a traditional slice of streaky pork bacon. The cheddar is layered to provide a mature bite and the egg whites provide plenty of protein for a healthy diet. The use of a light ciabatta bread adds to the health benefits of this particular sandwich without losing the authenticity of the sandwich itself. To top things all off, customers may find the "Impossible" version in a Starbucks near them – a variation that is vegan-friendly thanks to the plant-based sausage alternative.
7. Hearty Blueberry Oatmeal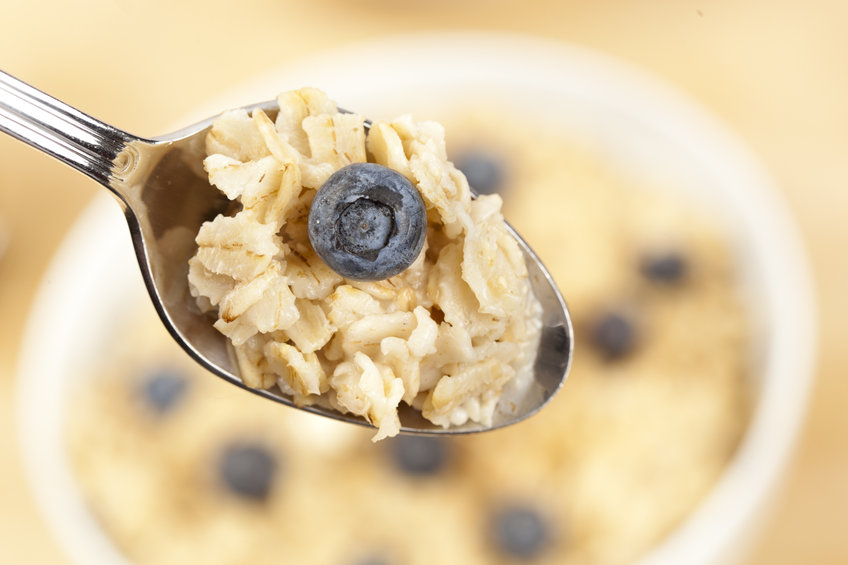 Oatmeal has long been a staple breakfast and source of nutrition for centuries, however, the dated breakfast lost interest until Starbucks came around and reinvented the oatmeal with their Hearty Blueberry Oatmeal. Flawlessly created using high-quality oatmeal that is among one of the healthiest grains on earth and is gluten-free, including plenty of vitamins, minerals, fibers, and antioxidants. All of these vital substances in oatmeal contribute to its rising popularity as the primary health breakfast of choice and its benefits include lower blood sugar levels, weight loss, and digestive support. This particular oatmeal balances the often bland flavors of the breakfast with zesty and sweet blueberries, an assortment of seeds, and agave syrup. It's a warm and delicious way to start a cold winter's day the next time you're headed for your morning coffee run.

There you have it, 7 of the healthiest food and drink options available from Starbucks that you can devour on your next coffee run. Adding these on-the-go snacks to your daily eating plan is an efficient way to fuel up on essential vitamins and nutrients without having to pack a large lunch box or spend time in the morning making food for the day, helping you maintain your overall health and wellbeing while savoring the delicious flavors of Starbucks!