Energysyl™ by Approved Science® is designed to boost energy levels and increase overall wellbeing through the natural power of B vitamins and adaptogens. It can also help to improve focus and alertness while decreasing stress levels. With all these benefits, Energysyl™ helps you to feel more energetic and revitalized, without any jittery side effects or crashes that other energy boosters can cause.
Verified Energysyl™ Reviews – The Product In Practice
We were ecstatic to see that Energysyl™ helped this Amazon Customer who wasn't able to find the energy boost they needed through any other means:
I have had very low energy levels to the point of lethargy, no depression, no underlying major health issues. I thought perhaps it was stress or menopause. It was starting to affect many aspects of my life but, I am very anti-pill and choose to go the natural route. After researching homeopathic alternatives, I searched for a product that had the most ingredients from my list. After taking Energysyl, I have had more energy in 1 day then I have had all month! I am shouting on the roof tops about this supplement….it is life changing and I am telling all of my friends about this product (1).
While we were browsing Energysyl™ reviews it was exciting to see that customers appreciate that Energysyl™ is caffeine-free, as this was an important factor in formulating our energy booster. Check out this Energysyl™ review left by Amazon Customer Casey:
I felt like a slug all of the time. I was looking for something with no Caffeine in it and came across this!
2 a day and you have that energy feeling; I mean not like you're gonna run a marathon, but not sluggish any longer. I'm happy with this product (1).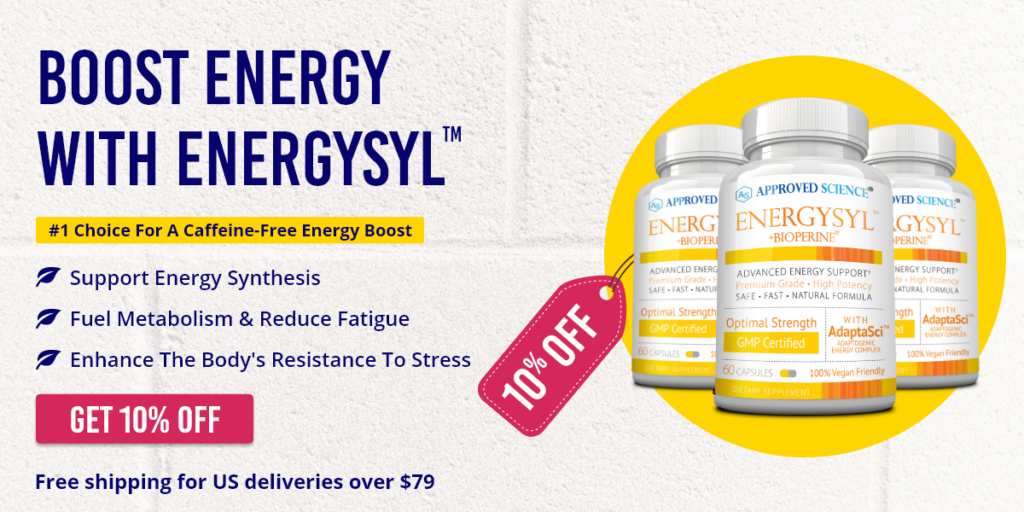 We were also pleasantly surprised to see that Energysyl™ may have benefits beyond those that we intended when crafting the supplement. For example, one Energysyl™ review on Amazon claims that:
I bought this for my husband who has been diagnosed with dementia. From what I can tell, he seems to be more aware cognitively and able to walk better. I would like to get another bottle to enforce this (1).
We'll be honest – there aren't only golden reviews on Amazon. For example, we did receive this 5-star mixed review from Beatrice Krasnick: "I'm 69 and my sister is 72. Our lack of energy is from our age. My niece is 33 and it gives her that extra boost she needs as a waitress" (1).
The truth is that energy supplements work to help restore balance to your body. If your body is not out of balance in the aspects this supplement addresses, then Energysyl™ is not the product for you. Low energy can be caused by a whole slew of causes including, anemia, depression, heart disease, or metabolic disorders. If you're feeling fatigued, talk to your doctor to find out if Energysyl™ is right for you.
What If Energysyl™ Doesn't Work For Me?
We've got you covered! All Approved Science® products are backed with a 60-day 100% money-back guarantee (excluding shipping), because we understand that each body is different and everyone responds to supplements differently. Energysyl™ has helped hundreds of individuals get the most out of their day and increase productivity. With so much to offer and no adverse side effects, it's no wonder why EnergySyl™ has become a top choice for busy individuals looking for natural, long-lasting energy solutions.