As we edge closer and closer to a new post COVID-19 era, many of us are imagining all the ways we are going to spend our free time after all lockdown restrictions are lifted. And this includes dining out at our favorite restaurants again. Before the virus ransacked our cities, we didn't need to give dining out a second thought. We rounded up friends and family, made reservations, and sat intimately huddled around a small table sharing laughs and food. This is the experience we all know and love. For now, the dining out rituals we have all been accustomed to do not fit into post COVID-19 hygiene standards, and that may not necessarily mean it's a bad thing at all. Until there is a vaccine or FDA approved treatment, our restaurant etiquette needs some fine-tuning to minimize risk and ensure the safety of others around us as well. If you feel you are ready to start dining out and supporting the local restaurant industry again, here are a few pointers on how to do it safely.
Always Check The Seating Situation
The first thing to do before you even decide on eating is to check the seating situation at the restaurant you are planning on visiting. The term 'six feet apart' has been instilled in our thought patterns and behaviors by governments and CDCs across the globe, however, six feet may not be enough in a seated environment. While the six-foot rule of thumb is based on data collected early on in the pandemic, new research is emerging that suggests infectious aerosol droplets can travel up to 30 feet from a sneeze. If you are considering dining out a restaurant, the tables and chairs should be spaced at a minimum of six feet apart indoors. 
In addition to the seating, you may also want to check if the restaurant makes use of fans and aircon. Stronger airflow currents can contribute to the distance aerosol droplets travel. According to a recent study, three groups of people who were seated at different tables in a restaurant in Guangzhou, China contracted COVID-19 due to the direction of the airflow from the air conditioner vent. If possible, opt for outdoor seating with a distance between tables of more than six feet apart. 
Check The Menu Online Beforehand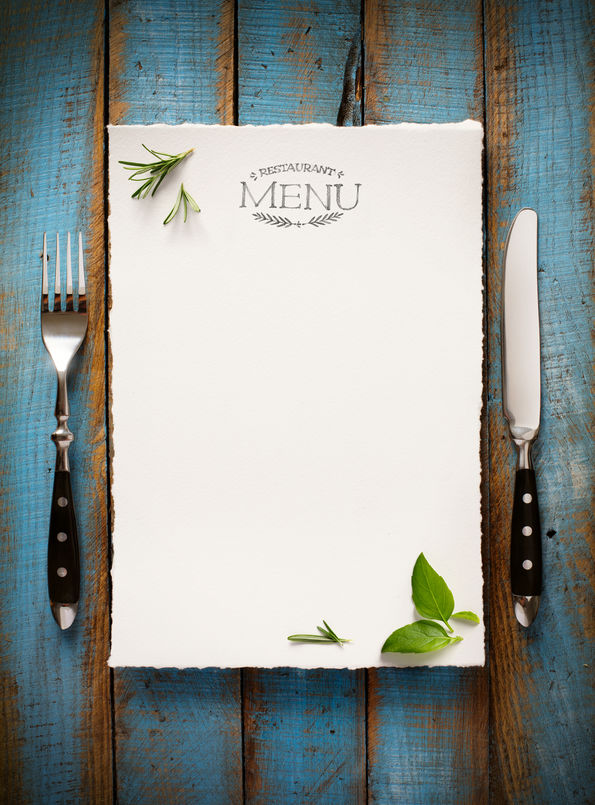 While most restaurants are moving towards a more digital approach, some are still finding their way in the technological era. Some restaurants are using QR codes that allow you to view and order off the menu using your phone, while others are using disposable pamphlets. To reduce any unnecessary touching and prolonged interaction with the waitstaff, it's best to check the menu online beforehand if they do not offer any contactless options. Most restaurants, especially those who make use of food delivery apps will have their menu online. 
Download A Contactless Payment App
Splitting the bill and hurling wads of cash or a wallet full of credit cards to patrons is a thing of the past. Very few establishments will accept cash or cards at the moment to eliminate any physical contact with staff. Additionally, these rules also minimize the time wait staff spend around your table. This is for both your protection and theirs. Much like the menus, payments are also going digital. If you haven't already, download a contactless payment app to your phone for safe and hassle-free transactions. There are a few options available on the market, but if you are not sure which one is best for you in terms of end to end encryptions and cybersecurity, your bank will be able to guide you in the right direction.
Skip The Bar Area/Waiting Room
Even if you have made reservations beforehand, you may still be asked to wait for your table to be cleared and sanitized. Normally when this happens, patrons ask us to wait in the waiting area or direct us to the bar area until the table is available. Depending on the size of the restaurant, the waiting area may not be suitable enough for social distancing. Instead of lingering around with a few other groups of people waiting to be seated, rather wait outside or in the car. You can ask the host to send you a message once your table becomes available and has been properly sanitized.
Don't Forget About Other Microbes Lurking
Yes, SARS-CoV-2 is the virus that is currently in the spotlight, however, that doesn't mean we should forget about the other pathogens that lurk around us, especially in restaurants. Food poisoning is a persistent problem that results in 3000 deaths and 128 000 hospitalizations a year in the US according to FDA statistics. There has been a lot of emphasis placed on personal hygiene in the workplace and while frequent hand sanitizing and protective measures are the main center of attention, in some cases, food safety may be overlooked. Don't be afraid to send your food back if you suspect it isn't fresh or has not been cooked properly. Undercooked poultry, red meat, seafood, or eggs are a recipe for disaster as it can be a breeding ground for harmful bacteria. Lukewarm food can harbor just as many germs as undercooked food, so be sure to check that your dish arrives hot.
Be Responsible Too
To flatten the curve, we all need to be responsible for our own actions collectively. It is not only up to the restaurant to meet hygiene standards, but it is also up to you as a customer to follow the rules and practice proper hygiene. It is also up to you to make sure you are comfortable in the environment. The patrons and wait staff will follow instructions handed down by their superiors, but if you don't feel comfortable with how they have sanitized the table and chairs or have not maintained a safe distance, don't be afraid to bring up the topic with them in a respectable and kind manner. With that being said, it is also important to keep the staff's safety in mind when you are dining out. It's impossible to eat with a mask on, so it's going to have to come off at some point, and when it does, make sure you do it safely. When the wait staff approach the table or you need to head to the restroom, be sure to put your mask back on. 

Being responsible also means knowing when to stay home. We have all been guilty of pretending we are not sick and going out anyway. But this is not the time or the century to be doing that. If you don't feel well, stay at home, there will be other chances to dine out with your friends or family. If you are vulnerable and suffer from any comorbidities such as type 2 diabetes, hypertension, or obesity, rather play it safe by staying home and getting food delivered to you instead. There will come a day when it is safe to return to 'normal' life and socializing, but while we wait for that glorious day, we must take drastic measures to keep ourselves and our community safe.